Section 8 screens show loads of shooting, RoboCop looking armor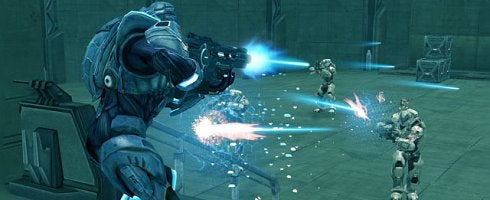 New screens for TimeGate's FPS Section 8 popped up this morning over on Eurogamer Germany.
You will see loads of laser shooting, and armor that looks like RoboCop.
Well, most "spacey" shooters have armor reminiscent of RoboCop. At least they look that way to us.
Anyway, the game "gives players unprecedented strategic control over the battlefield, employing tactical assets and on-demand vehicle deliveries to dynamically alter the flow of combat. Set in the distant future when humanity is facing a growing insurrection among its colonies, Earth dispatches the elite 8th Armored Infantry to turn the tide."
Fantastic.
Still no date though.