PS3 version of Section 8 takes user to Live Marketplace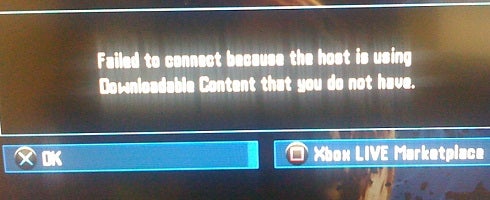 PlayStation 3 owners trying to connect to PSN in first-person shooter Section 8 are getting a surprise that they perhaps didn't expect: the chance to visit Xbox Live Marketplace.
As you can see from the above screen, the bizarre error is telling users, "Failed to connect because the host is using downloadable content that you do not have."
The next step for Microsoft? Paying for exclusive downloadable content is one thing, but paying developers to connect to Live on a PS3 game? Surely that's taking competition to extremes.
Section 8 was released for PS3 a few months ago in the US and last month in the UK.
Thanks, AGB.