Saints Row 4: Re-Elected coming to Switch March 27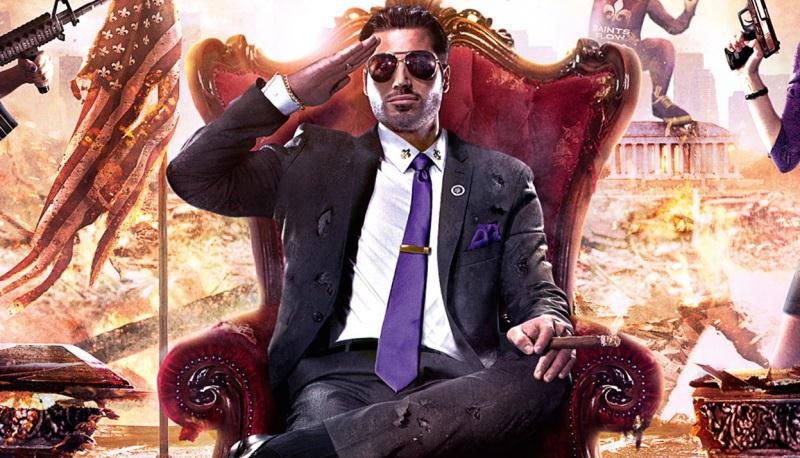 Saints Row 4: Re-elected has been officially announced for Switch, after various leaks by retailers.
Deep Silver has confirmed Saints Row 4: Re-Elected will be released on March 27 for Switch.
The game will be released with "25 additional enhancements," and those who pre-order at retail will receive a Presidential Pin Badge Set.
Below is a breakdown of the story and features in case you need to brush up, or haven't played the game before.
The unbelievable happens: the upper mind of the Saints becomes President of the United States. And the aliens have invaded. The Saints land in a bizarre Steelport simulation. With numerous new and old buddies by the side, a gigantic arsenal of superpowers, the task now is to free humanity from the clutches of the upper alien Zinyak . True to the motto: "Escape or die tryin '", it is up to the players to free the Saints from their dilemma and save the world ... if you would like to call it that.
Features:
The American Dream - Play as President of the United States in a story that spans countries, spaces and times. It's up to you to free the world - for the first time on Nintendo Switch.
Mega Superhero - Jump over buildings. Only kill people with your mind. Storms through tanks. These are just a few of the powers you can use in your job.
Alien Toys of Destruction - Use an impressive range of vehicles and weapons ... FOR SCIENCE.
Custom Weapons, Custom Chaos - You customized your character. You have adjusted your clothes. Now you can complete your look with the all-new weapon customization system.
Dynamic Duo - Co-op with seamless drop-in and drop-out is a Saints Row standard that has been improved. The only thing better than a vile president with superpowers is two of them.
Fully Re-Elected - Saints Row IV Re-Elected includes 25 impressive additions, including the Dubstep Gun (Remix) package, the President package, the Commander-In-Chief package, and the two celebrated story extensions "Enter The Dominatrix "and" How The Saints Save Christmas ".