Rumor: Sources claim Sledgehammer's COD will contain Marines in space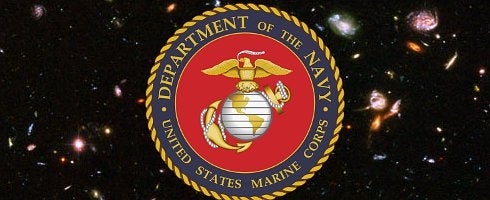 Call of Duty: Black Ops isn't even cold on the shelves in the US and UK yet and there's already talk about Sledgehammer's setting for the next iteration in the series, and it's being suggested it may contain space marines.
Last week during a financial call to investors, Activision's publishing CEO Eric Hirshberg mentioned a new Call of Duty title hitting around the back-half of 2011. Without naming Sledgehammer as the developer of the project, nor indicating what the game will entail, he did promise the game would not deviate from the first-person shooter genre.
Despite the lack of information on the title, some industry sources are telling Gamasutra the game will be set in the future and star Marines in space.
Activision's COO Thomas Tippl has said in the past the title "will broaden the audience", and has been called "quite unique" by Sledgehammer boss Glen Schofield. The developers even held two different recruitment rounds to beef up staff for the title, and COD is not the only game the developer is working on for Activision either, as a press release from March stated there was an action-adventure title in the works as well.
To further emphasize the importance of the Call of Duty franchise to Activision, Tippl stated during the call to investors last week the franchise has "more development resources dedicated" to it than ever before as Activision is of the belief there's a "tremendous amount of appetite for Call of Duty content as well as services" and growth opportunity for the franchise has "never been stronger than what it is today".
Whether the next iteration in the COD series contains Space Marines or not, is anyone's guess at this point. Likely, we'll hear more information on the title starting early next year since it's expected by Holiday 2011.
Until then, folks should just enjoy running around and shooting communists in Black Ops for the time being.