Rocket League was the best-selling game on the PS Store in 2016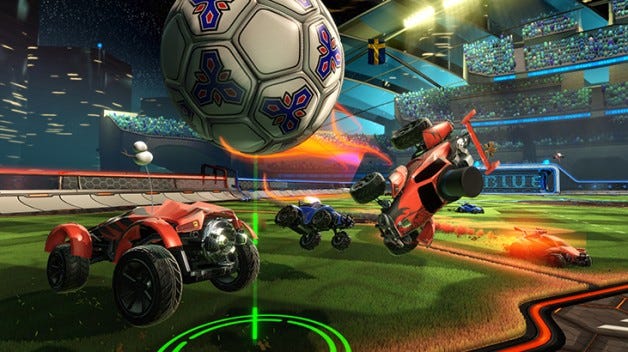 Wondering what the best-selling PlayStation 4 games were on the PS Store in 2016? Wonder no more.
Sony has announced which PS4 games were the most popular with users in 2016, based on store sales, with Rocket League topping the chart in both Europe and North America.
As usual, the charts are different for each region. We've posted both below.
Of course, if you are interested in which add-on, classic, VR, PS3 or Vita game was the top-seller in 2016 in its category - or during December for that matter - Sony has you covered on that end as well.
The full list for both regions can be found on the US PS Blog and the EU PS Blog.
Best-selling PS Store Games 2016
2016 Best-selling PS4 games on PS Store - Europe
Rocket League
FIFA 17
Battlefield 4
Battlefield 1
Destiny: Rise of Iron
Grand Theft Auto 5
Uncharted 4: A Thief's End
Need for Speed
Minecraft: PlayStation 4 Edition
Call of Duty: Infinite Warfare
Ark: Survival Evolved
FIFA 16
Battlefield Hardline
The Division
Rainbow Six Siege
Hitman
The Witcher 3: Wild Hunt
Star Wars Battlefront
Ratchet & Clank
Far Cry Primal
2016 Best-selling PS4 games on PS Store - North America
Rocket League
Battlefield 1
Minecraft: PlayStation 4 Edition
Call of Duty: Infinite Warfare
Tom Clancy's The Division
Grand Theft Auto 5
Overwatch: Origins Edition
Battlefield 4
No Man's Sky
FIFA 17
NBA 2K17
Need for Speed
Star Wars Battlefront
Rainbow Six Siege
Battlefield Hardline
Madden NFL 17
The Elder Scrolls 5: Skyrim Special Edition
Uncharted 4: A Thief's End
The Last Of Us Remastered
Final Fantasy 15