Rock Band: Judas Priest's British Steel hitting next week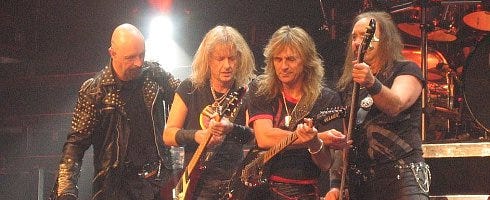 Harmonix and MTV announced today that Judas Priest fans can get the band's live recording of British Steel, next week.
Originally released in 1980, the tracks for Rock Band come off the band's 30th Anniversary tour supporting the album, which occurred in North America and Japan back in 2009.
Come May 11 in the US and May 12 in the UK, here's the live tracks you'll get on PS3, Wii and Xbox 360:
Breaking the Law
Rapid Fire
Metal Gods
Grinder
United
Living After Midnight
You Don't Have to Be Old to Be Wise
The Rage
Steeler
Each track will run you $1.99/£.99/€1.49/160 MSP/200 WP individually; and $14.99/£7.49/€10.99/1200 MSP for the full album.