Retailers: GoW III bundle out March 17 in Europe, HMV goes for March 19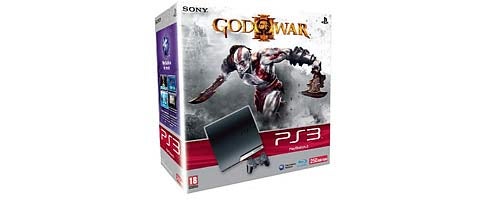 Amazon.fr's posted a listing for a 250Gb God of War III PS3 bundle, priced at €350. The interesting bit? The retailer reckons it's out on March 17.
March 17's a Wednesday.
HMV is now listing the game for a March 19 ship in the UK. That's a Friday, so logic suggests we're not a million miles away from the mark here.
SCEJ's said for definite the massively anticipated actioner will hit Japan on March 25.
Gamestop's showing the game as a March 16 release in the US, but as yet the only confirmed date is for Japan.
SCEE's told us to expect an announcement on the European launch very soon.