Resident Evil Village is getting a VR version - rumour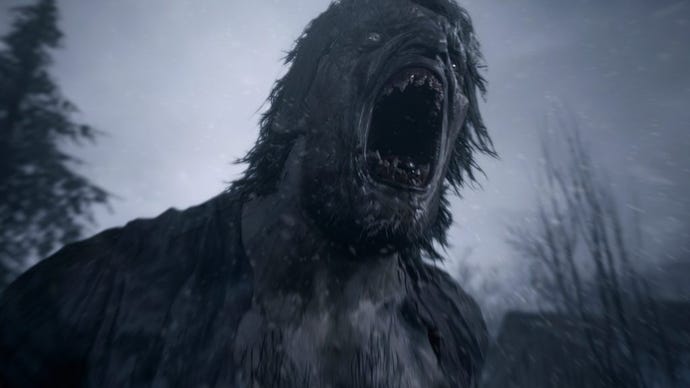 More details from another Resident Evil Village playtest have leaked.
Resident Evil Village leaks continue as new information from a recent play test has come to light. The unverified details mention everything from enemy types, to weapons and NPCs.
Someone who took part in the playtest, or at least is familiar with the demo, revealed what they know to Biohazard Declassified. Neither Declassified nor the generally reliable Rely on Horror were able to independently verify the information, so take it with a grain of salt.
The biggest news out of this latest info dump is that the game is getting a VR version on PlayStation. According to the people who provided the information, Capcom is waiting for Sony to reveal this version of the game. The news isn't particularly surprising; Resident Evil 7's VR mode was well received, and remains a PS4 exclusive to this day.
With Village being another first-person game, VR would make sense. The fact that PlayStation VR is compatible with PS5 also makes that decision a lot easier.
As for what the testers actually played, the report mentions the mansion area seen in the reveal trailer full of pale-skinned enemies. Some of them wear armour that can be shot off. They also seem to carry weapons of their own, all of it melee.
In general, there appears to be a bigger focus on melee in Village, with testers describing a multitude of melee weapons players could use, which break easily - outside of the unbreakable knife.
Another interesting detail is about an old woman who could be the game's main vendor, selling items to players. Testers also say she can trade items for rumours or hints, but that bit isn't expanded on.
Capcom will officially reveal more Village information in August, which will come in the form of a new trailer, and according to this leak, reveal a returning character and more story details.
Hit the link above for their full account.