Resident Evil 3 Remake gets a mod starring Animal Crossing's Isabelle, because of course it does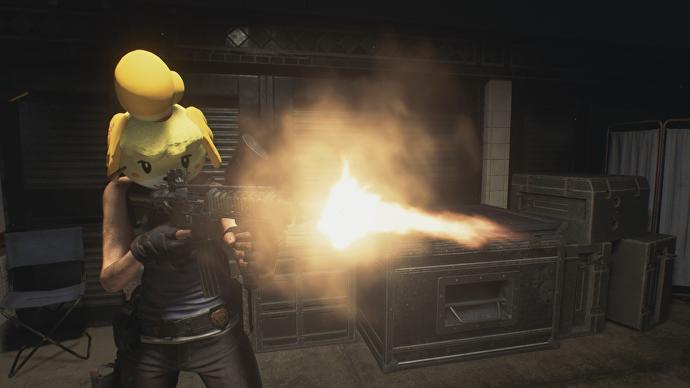 If you played Resident Evil 3 Remake and thought what was really missing from the game was more references to Animal Crossing, you're in luck.
A modder by the name of Crazy Potato has introduced Animal Crossing's Isabelle into the game, giving players the chance to control an Isabelle-headed Jill Valentine.
As described on its Nexus page, the mod replaces Jill's head with an Isabelle mask from Animal Crossing. The concept is simple, sure. But when put into practise it is the highest of art.
Isabelle has been making the rounds in game mods of late. Last month, modder It's Me Veronica made the Animal Crossing character into an unkillable 2D companion sprite in Doom 2.
Check out our review of the newly released Animal Crossing: New Horizons, which received a perfect score. Alternatively, you can check out our review of Resident Evil 3 Remake which did not.