Report - Epic "potential buyer" for APB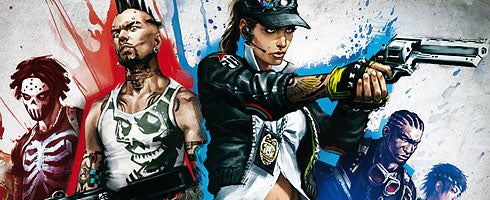 Epic Games is a "potential buyer" for APB, the RTW MMO announced yesterday to be closing after just two months since it went on sale, according to a BBC report.
The developer, one of apparently 300 companies which looked at the IP, said that any talks between the two parties, if they did exist, would be "confidential".
"Mark [Rein, Epic Games VP] absolutely loves APB, and everyone here loved what they saw," said Epic PR, Dana Cowley.
"We've got our hands full of Gears of War 3, Bulletstorm and the recently announced Project Sword. If any talks like that are going on, then they would be confidential."
Realtime Worlds used Epic's Unreal Engine 3 to build its MMO, but Rein personally extolled the game's virtues, having been one of the first people in the world to play it outside of the development team.
"It's everything you'd expect that sort of game to be. If the Rockstar guys ever made an MMO out of the best version of Grand Theft Auto, this would be it," he told VG247 in Cologne at gamescom last year.
Eurogamer's reporting that RTW founder Dave Jones has relocated to the US, with a Dundee dev source telling the site that him and Epic are "quite the talking point in town."
"He and Mr Rein are good chums and have worked together on many levels for years and years and years. And he's not going to raise much money/staff here in the near future."
We've asked Rein for comment.
APB is set to close down today, having gone free-to-play last night in anticipation of the upcoming closure.