Here's our first look at the upgraded space combat in first Rebel Galaxy Outlaw gameplay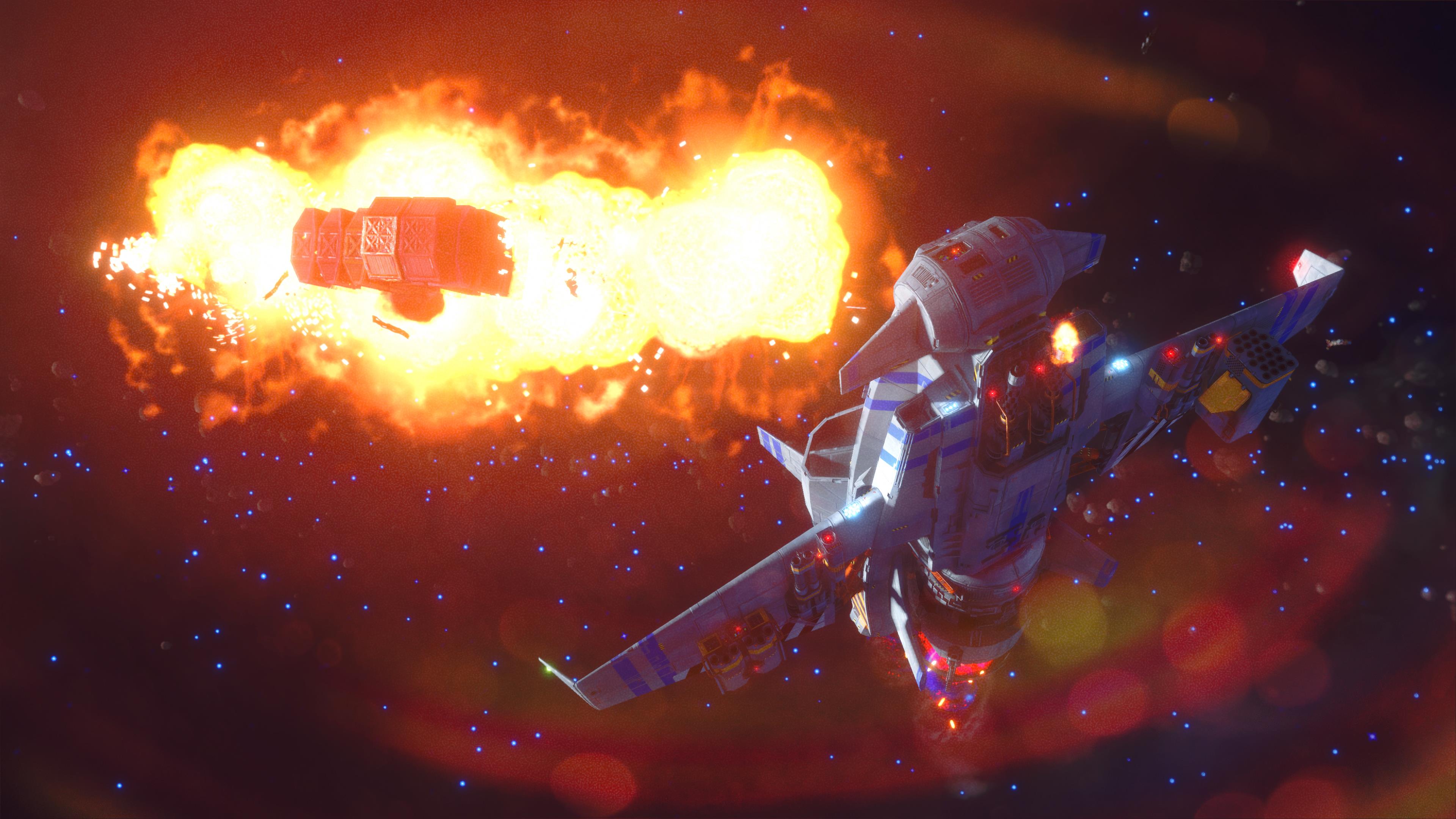 Rebel Galaxy Outlaw, which has only just been announced, has produced its first gameplay trailer.
The new Rebel Galaxy Outlaw trailer has an early look at the enhanced space combat, and some of the action off the ship. It's immediately obvious how different combat is going to be in Outlaw compared to the original.
Though it's hard to get a sense of how accessible or action-focused it is from this short trailer, it does look more in line with something like Everspace than the first game's Black Flag-style broadside combat.
It looks like ship collecting and the various loot elements are also returning. The vibe is still unquestionably space truck-y, though, which is great to see. You can check the trailer out below, via IGN.
Rebel Galaxy Outlaw is due out sometime in early 2019 for PC, PS4, and Nintendo Switch.