Here's what the PS5 controller could look like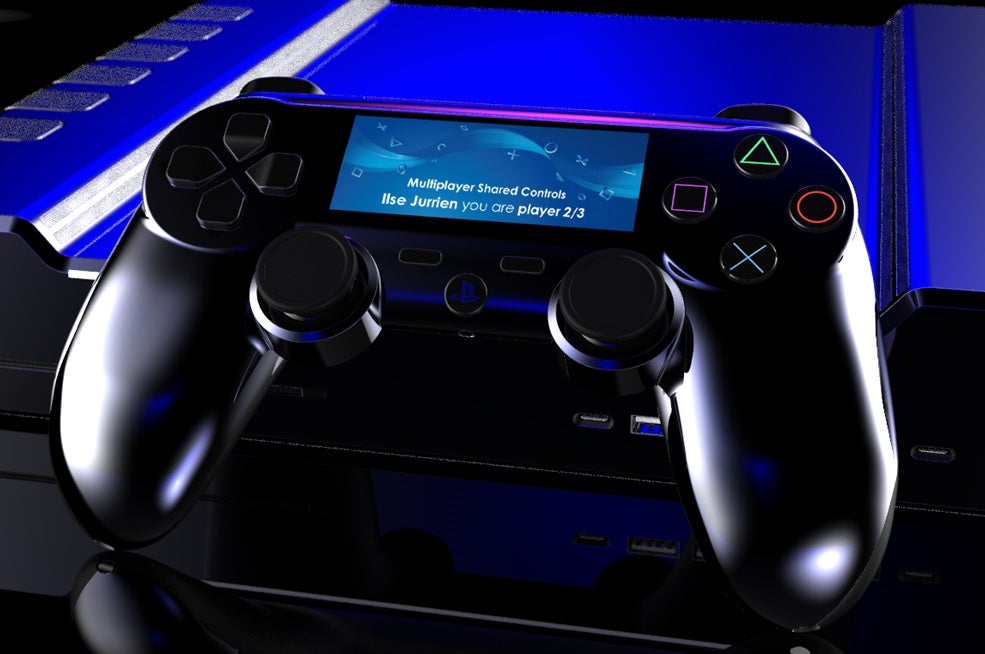 Design mock-ups of the DualShock 5 are starting appear.
LetsGoDigital, the site responsible for creating mock-ups of the PS5 devkit, Nintendo Switch VR and other devices based on patents and leaked images, has returned with a possible design for the DualShock 5 controller.
The design mainly uses a recent Sony patent as its basis. In the patent, which was granted last week, Sony details a technology that would enable a controller to be used by more than one remote user simultaneously.
The idea is that one player would be able to share their game session with another, who's then given partial or full control of the first player's controller. This is an advanced form of PS4's Share Play feature, with a major difference being the ability for a cloud server to handle combined input at a larger scale than what's currently possible on PS4.
The improved design also appears to offer more granular control over the process, such as assigning different buttons/functions to different players on the same controller, which could be very helpful for players with disabilities.
Although the filings do not explicitly state this to be a feature of the PS5 or its controller, LetsGoDigital took the liberty of imagining what it could look like given what we know about the PS5 controller.
See what they cooked up in the gallery below: