Pokemon TCG Classic is an eye-watering £400, already sold out
That's a lot of damage.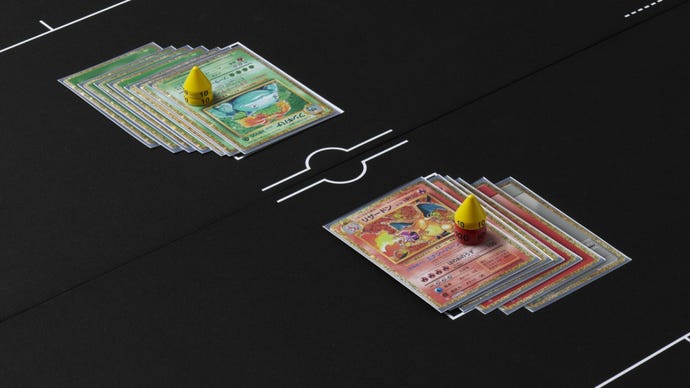 That Pokemon Trading Card Game Classic set is technically available to pre-order, but you might need to take out a loan to afford it.
The Pokemon Company announced its premium Pokemon TCG Classic set earlier this year, offering something that looked like it might be suitable for the card game's more adult audience. You'll certainly need to be an adult to afford it, though, as it's now up for pre-order on the Pokemon Center website at a ridiculous price of £400. Somehow, despite the price, it is already sold out, so you'll have to wait and see if it comes back into stock. It's expected to ship in November, so only a couple of months away.
Watch on YouTube
So what does this massively overpriced set come with? For one, it comes with cards, shock horror! Specifically, it comes with seven new cards, including: Ho-Oh ex, Lugia ex, Suicune ex, Drops in the Ocean, Scorching Charcoal, Sun Seed, and a Mr. Mine card that's being released outside of Japan for the first time. Don't worry too much about not being able to afford this set, though, as apparently these cards will be available "in a separate product coming in February 2024."
There are also three 60-card decks that feature the most classics of starter Pokemon, Venusaur, Charizard, and Blastoise, all presented with art from their original release. You'll also find three deck boxes to store them in, alongside three sets of card sleeves. The most exclusive elements are a two-player game board, a toolbox case with randomizer, a couple of sets of damage counter cones, and a couple of sets of condition markers.
There's also a disclaimer that "cards included in Pokémon TCG Classic cannot be used at official tournaments, except for Basic Energy cards," so keep that in mind.
Personally, I'm not exactly seeing what's justifying the £400 price tag, but seeing as it's sold out, clearly enough people do.