Overwatch short story confirms that Soldier 76 is gay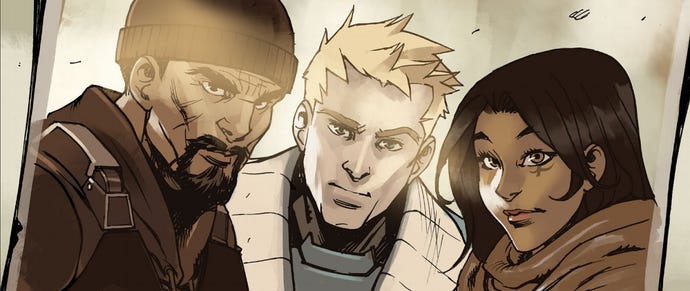 A new Overwatch short story delves into Ana's origins and confirms that Soldier 76 is gay.
Bastet is the newest Overwatch short story by the game's lead writer, Micheal Chu, that dives into Ana's origins and backstory, as well as her friendship with Soldier 76, Jack Morrison. It also pokes around in the Overwatch commander's history, touching on his lost love, Vincent.
The game's Twitter account shared a link to the story, which you can read for yourself right here.
The pair spend some time reminiscing after a gun fight, and at the tail end of the story, it's revealed that Soldier 76 gave up on his true love to carry out his duty and protect the world. *Sniffle*.
BASTET: A fierce protector arises from the shadows . . .

? https://t.co/YLLH1vb5XB pic.twitter.com/OcA6mceQP1

— Overwatch (@PlayOverwatch) January 7, 2019
You can take a look at Jack and Vincent sharing happier times below, as well as the accompanying page on which his tale of heartbreak unfolds.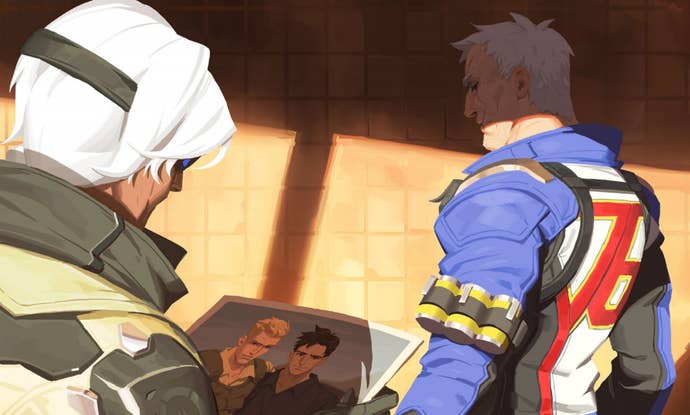 Blizzard has previously mentioned that a number of the Overwatch Heroes are LGBTQ, with Chu saying that "it's very important for us to have diversity and inclusiveness of all types, and that includes LGBT characters. There are definitely LGBT heroes [in Overwatch] — that's multiple heroes," (via Mic).
Game director, Jeff Kaplan, has also touched on the game's diversity in the past, saying that while "people think that diversity was the goal of the Overwatch team," it wasn't.
"What we cared about was creating a game in a game universe in a world where everybody felt welcomed. And really what the goal was was inclusivity and open mindedness."
On the topic of the revelation that Tracer has a girlfriend back home - depicted in the Reflections comic - Kaplan added, "this is all part of what we on the Overwatch team think of as 'normal things are normal.' It's important to show normal things as normal, so they become more normal."