Overwatch skins for the April event appear to have leaked on Xbox Live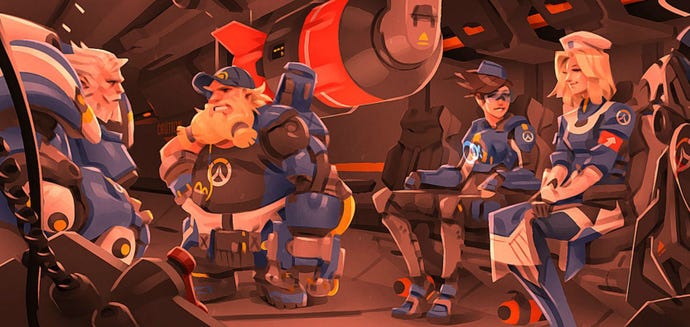 It appears the duds Overwatch characters will be sporting in the game's upcoming event have leaked via the Xbox Live Marketplace.
The image was posted on the Overwatch subreddit by user AsranStark who took an off screen image from the TV. You can also view it over on Imgur.
In the image, characters Mercy, Tracer, Torbjorn and Reinhardt are wearing the same armor shown in the latest comic for Overwatch called Uprising , which was released last week. Many fans speculated the uniforms shown could possibly be the upcoming skins.
Since the armor shown via Xbox Live are the same, everyone was right on the money.
As with most Overwatch events, there will be skins made available for other characters, we imagine.
Uprising is being seen as a lead-up to the next Overwatch event, which by all accounts is centered around King's Row uprising, also known as the omnic crisis.
The game's director Jeff Kaplan also confirmed recently there's going to be a playable element revolving around the omnic crisis but that was the extent of it.
Blizzard has been teasing the next event for a couple of week now, and we're supposed to find out more next week on April 11. Stay tuned until then, we reckon.