Overwatch director wants gamers to demand Sony and Microsoft ban mouse and keyboard play on consoles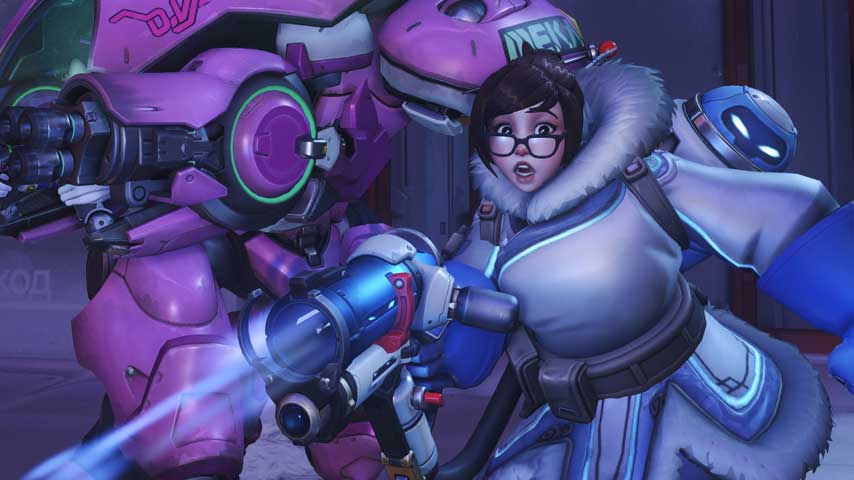 Overwatch requires an even playing field, but it's probably not going to get it.
Overwatch director Jeff Kaplan has said Blizzard "objects to the use of mouse and keyboard on console", presumably because of the precision aiming advantage awarded to players using a mouse pointer instead of an analog stick.
"We have contacted both first-party console manufacturers and expressed our concern about the use of mouse and keyboard and input conversion devices," he wrote on the Overwatch Battle.net forums.
"We have lobbied and will continue to lobby for first-party console manufacturers to either disallow mouse and keyboard and input conversion devices or openly and easily support mouse and keyboard for all players.
"I encourage you to reach out to the hardware manufacturers and express your concerns (but please do so in a productive and respectful way)."
The comment was made in a thread claiming the majority of high level Overwatch players on PS4 and Xbox One use a keyboard and mouse via converters like XIM, and asking Blizzard for an official stance on whether this constitutes cheating.
It seems unlikely Sony or Microsoft will yield to Blizzard's request in this matter, even though Overwatch is a pretty big deal on both consoles.
PS4 supports keyboard and mouse control natively for many system functions like the Internet browser, and developers can opt to extend full keyboard and mouse control for games which benefit from it. There's even an officially licensed mouse and mini-keyboard controller, the TAC Pro.
Meanwhile, Microsoft is currently pushing cross-buy, cross-save and cross-play between Xbox One and Windows 10 via its Play Anywhere scheme, so it's pretty unlikely to ban mouse and keyboard input.
It'd be interesting to hear from developers on whether it's possible to detect and ban input converters, although if it were easy it sounds like the Overwatch team would already have done it.
Maybe adding full support for all control methods on all platforms, enabling cross-play between PC and consoles, but dividing Overwatch players by input choice is the solution...? Again, probably not easy.