Officially licensed Kinect accessories detailed and priced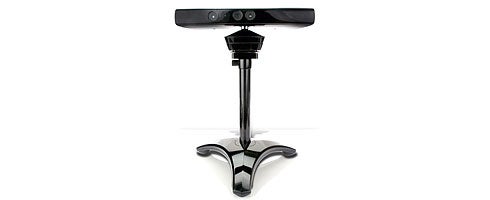 The burning question: what the Sam Hell are you going to do if you want to hang your Kinect on the wall? Fret not, bub. PDP has your back, yo.
The US accessories firm has announced and priced an official range of Kinect add-ons, including a wall mount, a TV mount, a nine-foot Kinect cable extension cable and a floor stand.
That's right: you'll be able to put your soon-to-be-bought 360 motion camera just about anywhere. Provided you want to put it on a wall, on top of your TV or on the floor. Ceilings? Notsomuch.
From the official blurb:
Wall Mount for Kinect, SRP: $14.99 - The Wall Mount provides a quick and easy solution for mounting your valuable Kinect for Xbox 360 to the wall

TV Mount for Kinect, SRP: $39.99 - The TV Mount uses the VESA spec standard as a one-and-all solution for mounting Kinect for Xbox 360 to any size TV (from 26" to 60")

Cable Extension for Kinect, SRP: $49.99 - The Cable Extension for Kinect will allow you to extend your connection by over 9 feet, allowing you to place Kinect for Xbox 360 virtually anywhere in your living space

Floor Stand for Kinect, SRP: $29.99 – With a large tripod base and secure locking mechanism, the Floor Stand is designed to allow the Kinect Sensor to be elevated above the floor to help protect the Kinect for Xbox 360 from foot traffic and dirt
There are some pictures of this stuff on IGN.
Kinect - which, we're assured, works with sitting, standing and "everything in between" - is now confirmed to be launching at £130 and $150.
It hits the US on November 4, to be followed in Europe on November 10.