Obsidian to assist Red Eagle in development of Wheel of Time games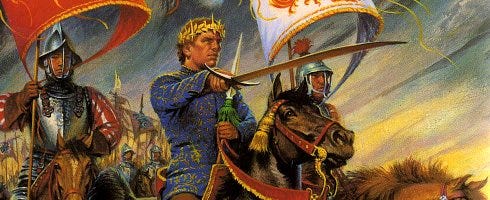 Red Eagle Games has announced that Obsidian is to be a joint developer with its games based on Robert Jordan's Wheel of Time series.
Another one for Obsidian. It's already hard at work on Fallout: New Vegas and the oft delayed Alpha Protocol.
"The development team at Obsidian Entertainment has demonstrated time and again that they can successfully blend storytelling with technology to craft a superior RPG game experience," said Rick Selvage, CEO of Red Eagle Games. "Obsidian Entertainment is the ideal development partner to help Red Eagle Games take Jordan's beloved characters from the printed page to exciting new forms of interactive media."
"The Wheel of Time is one of the greatest and well-received fantasy series of all time," said Chris Avellone, COO at Obsidian. "Games set in Robert Jordan's universe have the chance to deliver on the epic storylines and the complex characters that the series is known for - and this is one of Obsidian's strengths. It's a natural fit."
To be distributed by EA, Red Eagle's Rick Selvage and Larry Mondragon are also producing a live-action motion picture based upon The Wheel of Time for Universal.
Those unfamiliar with Jordan, and who are interested in The Wheel of Time, should start at the beginning with The Eye of the World from Tor Books before moving on to the rest. Seriously good stuff there.
It was announced back in August that Fast and Furious writer Chris Morgan would pen the games.
The series is expected to eventually be released on PC, PS3, and Xbox 360.