Not a Hero will miss its May 7 release date, but not by much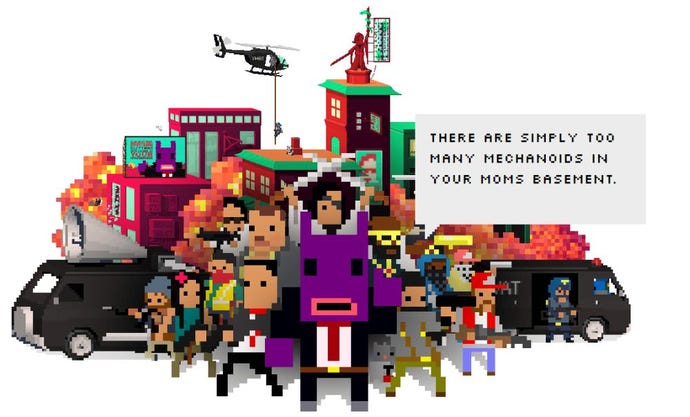 Not a Hero will miss its May 7 release date, according to an announcement from Roll7. Not to worry though, it's only by a week.
According to the developer, the delay is due to "having undergone super-secret upgrades to crank shit up to 60fps."
The extra week will provide the additional time needed for tweaking and testing a new tech update to the game, bringing it from 30fps to the aforementioned framerate.
"Throughout the rigorous beta testing phase of Not A Hero, the most consistent feedback was to increase the frame rate to 59fps," said producer Simon Bennett in the press release. "Well, we went a step further and took Not A Hero up to 60fps. You're welcome."
You can pick the game up come May 14 on GOG, the Humble Store and Steam. While you wait, placate yourself by playing the demo.
Not a Hero will also be released on PlayStation 4 and Vita.