Nomura: No FFVII remake in near future; Cloud "could" appear in other titles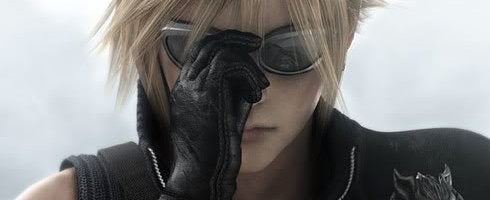 Final Fantasy character designer Tetsuya Nomura has told Famitsu that there's not going to be a Final Fantasy VII remake in the near future, but we "could" see Cloud Strife in some game cameos.
Speaking to mag during a review of popular characters in games, Nomura says it's possible Cloud could be a "guest" in some upcoming titles.
"Fans are looking forward to an oft-rumored remake of FFVII, but I don't believe this will happen for the time being," he said (via D'toid). "However, it's possible that he will appear in other titles as a guest character."
This reiterates what we were told during GamesCom by Yoshi Kitase and Motomu Toriyama, who said that there's nothing going on at the moment, so play the PSN release of it for your fix, basically.
According to Andriasang, in the eight-page spread, Cloud's Advent Children figure gets the cover, and inside there's a look at his life and and the many games he's been in.
Nomura also shares the character's creation process, along with his impact and "possible" future developments. He also points out that the original Cloud had his hair combed back with the front standing up, but the hair-do was changed because he did not "look" the part of the leading man with it.
Cloud's Buster Sword also, apparently, got much larger during the process as it was "much smaller" in the beginning.
In it, Nomura also says that Cloud has become such a favorite among FF enthusiasts because of the "strong impact from his personality and from Kazushige Nojima's scenario".
Loads there for Cloud fans through the links.