Nomura: FF Versus, Agito XIII TGS clips to go live in the coming days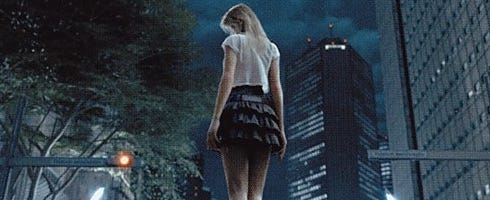 This is a change in tune.
According to a report from FinalFantasy-XIII.net, Square Enix's Tetsuya Nomura has said we'll see the official release of the TGS clips of Final Fantasy Versus XIII and Final Fantasy Agito XIII on each title's respective websites in the coming days.
Nomura said on The 3rd Birthday's Twitter account, we'll see the TGS clips for both games, as well as previously private trailers.
We may just see that Jump Fiesta trailer from late last year, then.
We'll also see other trailers from TGS being released for other Square games as well, such as The 3rd Birthday itself and Dissidia 012 [duodecim]: Final Fantasy.
On Friday, the show-reel for Agito and Versus at TGS was leaked.
Square didn't bring its Mega Closed Theatre to Tokyo last week, but did ban the use of filming for the videos.
Square told VG247 afterward it would have a lot more to show on both games "in the future".
The publisher is set to hold a press conference on the main series next year for Agito and Versus, which are part of the Fabula Nova Crystallis series.
The conference takes place on January 11, 2011.
We'll drop a line to Square about it now.