Nintendo Switch Pro Controller will cost you $70, JoyCon and other peripherals priced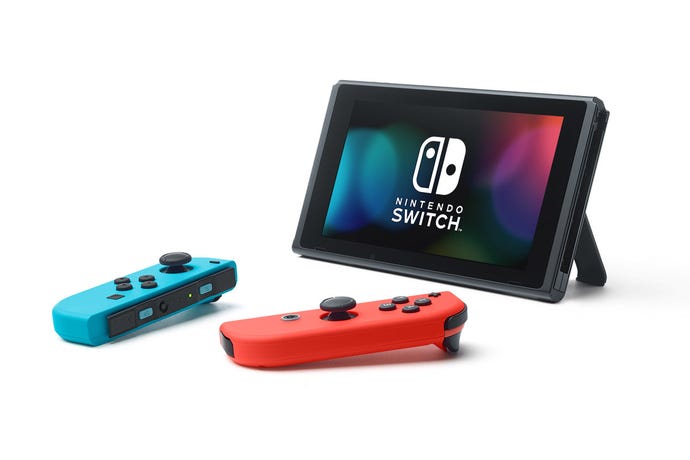 Nintendo Switch supports up to eight players, but it'll cost you an extra $240 minimum to hook 'em all up.
more
Nintendo Switch accessories have been detailed and priced.
According to Nintendo of America, a Switch-compatible Pro Controller will cost you $70.
A pair of the Switch's unique JoyCon controllers goes for $80, but you can also buy just a left or right JoyCon for $50.
For $30 you can join your JoyCons together with the Charging Grip, which also charges them up - surprise surprise - without having to be tethered to the console, which would interrupt play when the battery goes flat.
If you intend to use your Switch with a TV in more than one location, you might want to buy an extra Switch Charging Dock kit, which goes for $90. You get one of these in the Switch box.
Finally, for $15 you can be the proud owner of a pair of Joy-Con Wheel add-ons, presumably in case Project Cars 2 comes to Switch or something, and you need a realistic, simulation experience. Just kidding, it's obviously for Mario Kart 8 Deluxe, falling over in the broom closet and eternal consumer regret.
There you have it. Since Switch supports up to eight players and comes with a pair of JoyCon, the cheapest way to fill our a party game roster would be to pick up three more pairs of JoyCons at $50 each for a total of $240, which is getting relatively close to the cost of the whole console.
Ouch! Tell your mates to bring their own Switch controllers.