New Fortnite Season 2 Skins: Meowscles, Midas, Maya and more revealed in Battle Pass trailer
A new season of Fortnite is about to begin and as always, there's a bunch of new skins to get your hands on.
After a long wait, Fortnite: Chapter 2 Season 2 is finally here. The Season 2 Battle Pass trailer showed off your new secret agent skins, including a fully customisable skin for the first time.
Players who own the new Battle Pass will be able to customise Maya's appearance in full, including adding facial markings, tattoos and different body armour, hats and more. The Battle Pass trailer describes her as "becoming uniquely yours", though it's not clear how many options there will be at launch.
Her descriptor says she has 3.8 million looks, so we're hoping that number is true and isn't just a bit of hyperbole. We also got a closer look at a suave looking Peely, Agent Meowscles, Skye, Brutus, Midas and Tntina with her signature Ka-Boom t-shirt and explosive item. Meowscles, Skye, and TNTina will also come with built-in emotes, giving you an extra bit of flair.
There are also solid gold variations of several of your new Agency skins, as revealed by dataminer Hypex:
New Skins!!
Via me & @xkleinmikex pic.twitter.com/NUyLVpYaZe

— HYPEX - Fortnite Leaks & News (@HYPEX) February 20, 2020
Each skin will come with a unique pickaxe, backbling and glider and you'll also be able to choose between Ghost and Shadow variants of your skins later on.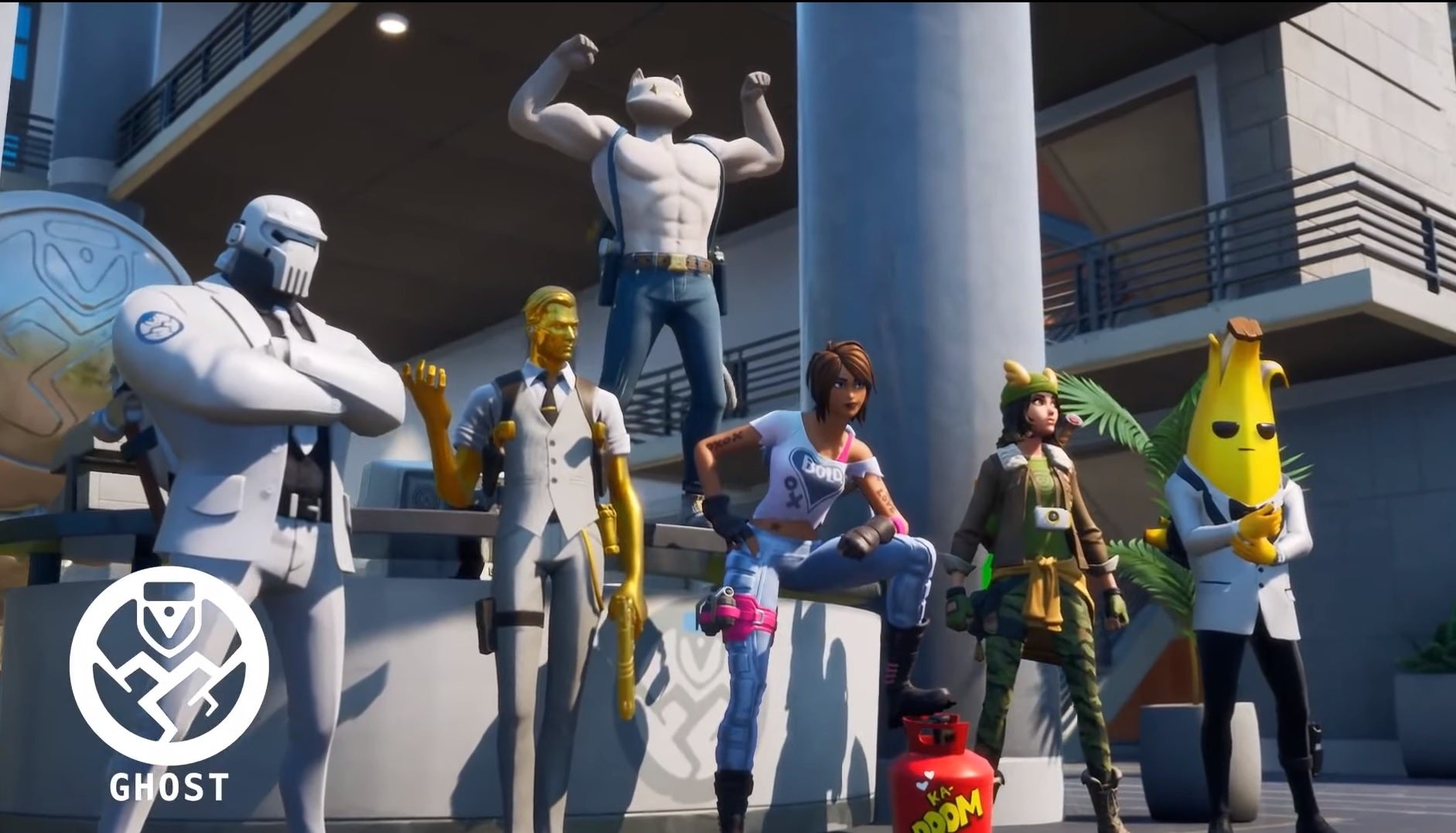 Last but not least, we saw Deadpool right at the very end. It's not clear whether he'll be part of an LTM or the Fortnite Store, but we'll know soon enough.
While you're waiting for the downtime to end, you can check out the latest trailer here, as well as the Battle Pass trailer and the new Fortnite map.