New Fallout: New Vegas info might be dropping tomorrow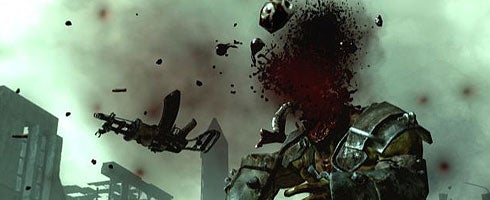 With all the subtltey of an angry Deathclaw, Bethesda's hinted - in three separate locations - that something Fallout: New Vegas-related is dropping during that nebulous 24-hour span known only as "tomorrow."
"If you're into Fallout or want to find out something, anything, on Fallout: New Vegas...well, tomorrow, it begins," reads Bethesda VP Pete Hines' Twitter feed.
Community manager Nick Breckon and the Bethesda Blog feed joined in on the chorus of teasery, essentially echoing Hines' statements.
So yeah. Brace yourselves, hide under your desks, or use whatever other hilariously ineffective method springs to mind, because Bethesda's slinging megatons tomorrow. Granted, when you're as information-starved about a game as we are about New Vegas, anything is a megaton. But still.