New Beatles Rock Band clip contains eight classics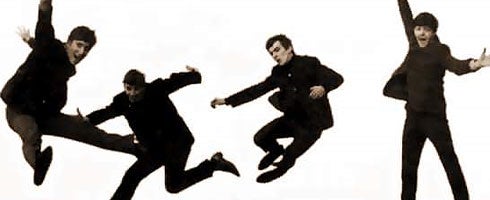 After the break you can see quite a lengthy vid of The Beatles: Rock Band that reveals eight new tracks from the rather spiffing-looking rhythm-action game.
The eight tracks are:
Twist and Shout
Paperback Writer
Can't Buy Me Love
Eight Days a Week
Yellow Submarine
Sgt. Pepper's Lonely Hearts Club Band
Within You Without You
Revolution
Now, if we had friends and drunk copious amounts of alcohol with these fictive beings, The Beatles: Rock Band would probably be top of our most wanted list right now.
Hit the break to find out why.