New 360 boot animation filmed off debug screen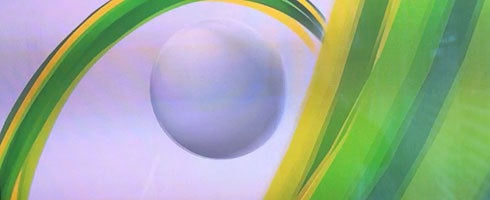 You know that unconfirmed 360 Firmware Kinect upgrade? This is what it looks like when it starts up.
The movie below was shot off a debug running XDK 11775.1 yesterday.
It's the same boot animation shown in the E3 Kinect presentation.
Apparently the new Firmware's font are "different and sharper".
Our source has confirmed that the main software's design is the same as shots leaked last month. There's no known date on when you're going to be getting this, but as Kinect's launching in November in the US, it's safe to assume it'll be before then.
The update featured a "Natal Tuner" in the unofficial shots. They were taken before Kinect received its final name in LA in June.
Beta invites to test Kinect - and, reportedly, the new dashboard - were apparently sent out this week.
Expect to see a European Kinect release date at gamescom in Germany next week.