Nakatsuru and Yano confirmed for new Soul Calibur project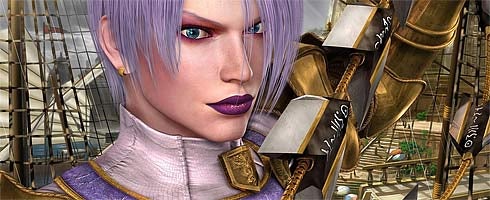 Team Soul director Daishi Odashima has confirmed that composer Junichi Nakatsuru and sound effects developer Yoshihito Yano are both involved in Namco's new Soul Calibur game, which was unofficially announced over the Christmas break.
Odashima has been feverishly updating his Twitter feed with news of "the game," saying, "Nakatsuru-san and Yano-san's works are awsome. Needless to say, they are joining the project."
Junichi Nakatsuru is a Namco composer that worked on all four previous Soul Calibur games.
Yoshihito Yano managed sound effects for Soul Calibur IV.
Odashima has also said yesterday that a guest character may be included in the title, although any decision on the matter has yet to be made.
The series has a history of incorporating guest characters, and has played host to the likes of Link, Darth Vader and Yoda.
Odashima announced the game on Twitter on Christmas Day, saying that "SC is back".
There's no date on the game as yet, and no official word from Namco on the project at all.
Soul Calibur originally released for Dreamcast in 1999, to be followed by Soul Calibur II in 2002; the PS2-exclusive Soul Calibur III in 2005; and Soul Calibur IV in 2008.