MS's Spencer: Time not right for 3D, but glasses-free 3DS is cool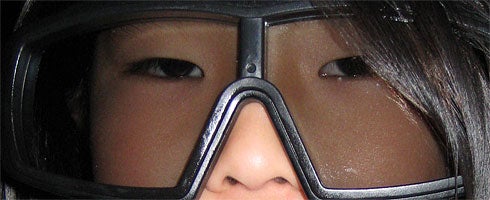 Speaking to CNN, Xbox boss Phil Spencer has explained the company's reticence in getting on the 3D bandwagon, saying the right hardware simply isn't installed in homes at this point.
"For better or for worse, people just don't really have TVs in their house right now that are going to do 3D in a way that's going to work," he said.
He's sold on 3DS, though. For the obvious reason.
"I like the 3DS," Spencer said, though he hadn't actually seen it firsthand. He likes the concept because "you don't have to wear the glasses."
Spencer stuck in the knife of the symbiotic relationship between Sony's PlayStation and 3DTV businesses, saying he simply doesn't need to push the tech in the same way Sony does.
"As a corporate mandate, I don't need to sell you a new TV," he said.
"That's not part of my business model. Other companies maybe have that part of their business model. I don't."
For Spencer, the need for glasses could be 3-D's Achilles' heel.
"A bunch of people sitting around the living room wearing $150 glasses - I'm just not sure that's kind of mainstream today," he added.
"Trying to get a bunch of people playing together in a room where not everybody sees the same thing ... is kind of a weird disconnect to me."
Microsoft showed 3D movies running on Xbox 360 at E3 this year, but has never heavily promoted the tech in the same way Sony has. Most 3D console games up to this point have been announced for PS3.
Call of Duty: Black Ops was an exception, and will support 3D on 360.