Mortal Kombat 11 claims another month - May NPD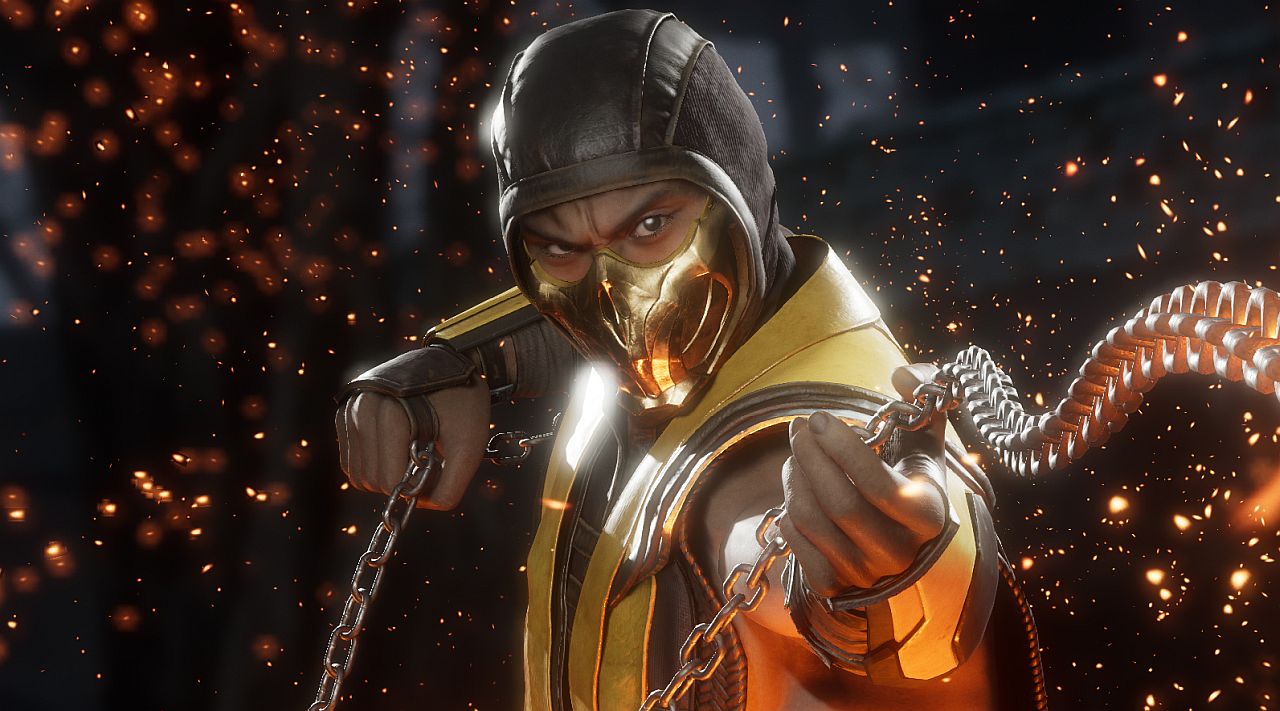 Mortal Kombat 11 is once again topping the charts in the quiet, pre-E3 month.
The NPD Group has revealed sales and revenue data for the games business in the US. May, unsurprisingly, saw a decline in spending across hardware and software, an overall drop of 11% compared to May last year.
Game hardware, software, accessories and game cards combined generated $641 million during the month.
Hardware
Hardware spending in May declined by a whopping 20% compared to last year, the result of a drop in unit sales for PS4 and Xbox One. The Nintendo Switch, however, is the only platform that continues to see growth, but it wasn't enough to offset the steep decline of PlayStation and Xbox.
As such, the Switch is May's best-selling console, and continues to be 2019's biggest hardware seller.
Software
Software sales across all platforms generated $262 million in May, a 13% decline compared to May last year. In fact, the NPD notes that May 2019 has had the lowest software sales since May 2013, meaning this entire the generation.
Dollar sales of new releases in May 2019 have also been the lowest in a May since 1998. All of this is to say April's best performers continued to dominate in May.
Mortal Kombat 11 is May's best-seller, and is so far 2019's best-selling game as well. It also seems to have a longer tail than most Mortal Kombat games, as MK11 nearly doubled second-month sales of any Mortal Kombat game before it.
Likewise, Days Gone kept its number two spot. New entry Total War: Three Kingdoms achieved the impressive third spot for a PC-only game, followed by Rage 2.
Read on below for the top ten based on dollar sales.
NPD all platforms software charts – May 2019 – top 10
Mortal Kombat 11
Days Gone
Total War: Three Kingdoms
Rage 2
GTA 5
Super Smash Bros. Ultimate
Red Dead Redemption 2
MLB 19: The Show
Minecraft
NBA 2K19
May 2019 top 10 PS4 games
Mortal Kombat 11
Days Gone
MLB 19: The Show
Rage 2
GTA 5
Spider-Man
Red Dead Redemption 2
Call of Duty: Black Ops 4
NBA 2K19
The Division 2
May 2019 top 10 Xbox One games
Mortal Kombat 11
Rage 2
Red Dead Redemption 2
The Division 2
GTA 5
NBA 2K19
Minecraft
Forza Horizon 4
Call of Duty: Black Ops 4
Rainbow Six: Siege