Moore: 3D "not quite what you need" for team sports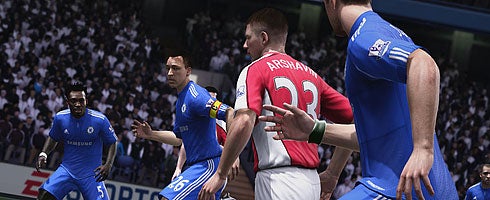 Madden and FIFA in 3D? Sounds as though there's some convincing to do, if comments from EA Sports president Peter Moore are any indication.
"When you're doing team sports – and FIFA and Madden are good examples – the camera comes out higher to allow you to play the game and see the field. I've seen Madden already in 3D: you go down tight and the 3D effect is very cool, but when you come back to normal, 22-players? It's not quite what you need," Moore told VG247 at E3 last month.
"We're looking at it, and we've certainly seen our games running in it, but we won't just do it for the sake of doing it."
Moore added that shooters such as Crysis 2 and Killzone provide a "wow factor" when running in 3D.
"I think it's got to really add value to the game experience," he said.
3D was one of E3's most talked-about technologies, with Sony in particular pushing it in both its press conference and meeting spaces at the show.
Last week, Ubisoft said it expects 3D to be a home standard within three years, despite a recent survey showing that around 70 percent of Japanese consumers being put off the technology by the need for glasses.
Moore himself is cautious.
"I don't think we've missed out on much right now," he said. "I don't know anybody with a 3D TV; I don't know about you."