Watch Monster Hunter World: Iceborne's Banbaro get bashed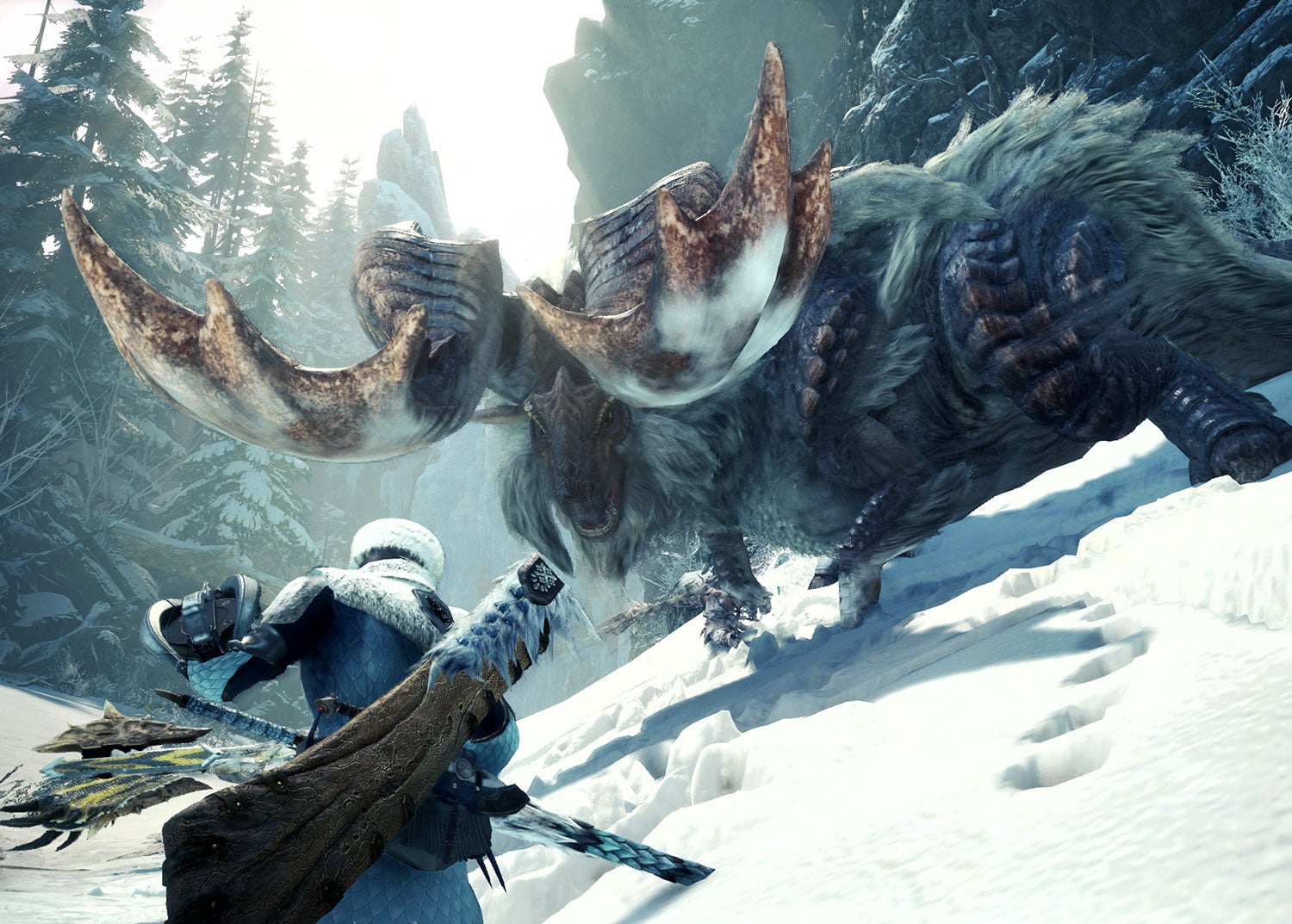 Iceborne's horniest monster gets mashed in this new Monster Hunter World footage.
Monster Hunter World's next expansion brings some chilling new foes to turn into nice hats. One of these new monsters is the Banbaro, a sort of Tyrannosaurus Moose with a serious temper and antlers that go on for miles.
In this latest E3 gameplay footage, YouTuber Arekkz Gaming goes to town on the big lad with a charge blade.
Not before a nice stroll through the winter woods tracking the beast, of course. Iceborne's new realm, Hoarfrost Reach, is stunning, with lush nordic forests and grand ice caves.
It's in one of these holes that we find the beast and kick things off. If you've played Monster Hunter before, you'll know what follows. Banbaro hits with tremendous charges and slams with its huge horns. It's going to be stronger, so you'll need to be faster.
Monster Hunter World ventures forth for existing owners on September 6th this year.