Molyneux: Fable III is "all about power, man"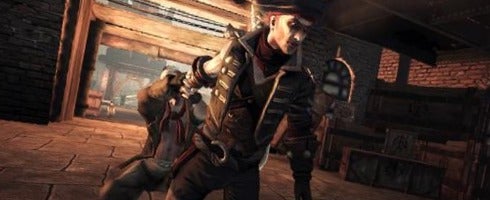 The best soundbites: Peter Molyneux has them.
"Fable III: it's all about power man," said the Lionhead boss in an interview with Gamespot.
"I think we realised is that when you come to something like Fable, you want to surprise people absolutely and that's the one word; we want you to feel powerful."
The HUD-less Fable III casts you as a king.
Unfortunately, Molyneux wouldn't talk about what links Natal and the RPG, but did reveal the game won't be given as much support as first thought when he announced Natal-support for the title back in October.
"What I can say categorically is you play Fable with a controller, it's not a Natal-based game in any way. But I'm not saying that Natal doesn't feature in Fable."
God bless you, six-gun-Pete. Don't change.
He revealed last night the big news that would "piss off" a lot of people was that there'd be no HUD for the game. Feel the rage.
First gameplay shots were released this morning. A developer's diary is due later on today on Marketplace.
It's out in time for Christmas.