This incredible modder built Minecraft inside Trials: Fusion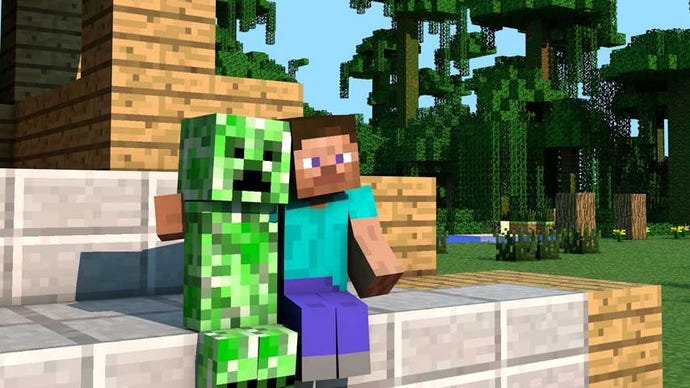 Minecraft rebuilt using Trials: Fusion's track editor. Someone give this modder a job already!
Trials: Fusion's powerful and flexible track editor gives rise to wonderful creations, but few are as impressive as this recreation of Minecraft by PneumaticBog484.
Use an incredible bit of creative software to make another incredible piece of creative software. It makes a kind of sense.
According to Kotaku Australia editor Mark Serrels, who seems to know everything about Trials: Fusion mods, PneumaticBog484 is just 16 years old. They're also responsible for a first person shooter with wall-running of all things. Amazing.
You remember that guy that made a Skyrim mod and got a job at Bungie? RedLynx should be talking to PneumaticBog484. Hell, everyone should be talking to PneumaticBog484.
If you want to try your hand at Trials: Fusion, it's available on PC, PS4, Xbox 360 and Xbox One.