Microsoft Flight Simulator soars to two million players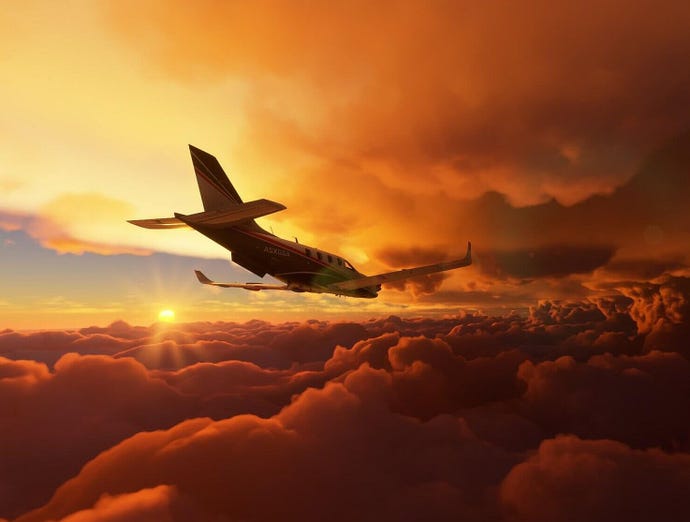 Number of users has doubled since September.
The recently-launched Microsoft Flight Simulator already boasts more than two million players.
That's according to the head of Microsoft Flight Simulator, Jorg Neumann, who said on Xbox Wire that it flew past this milestone faster than any other entry in the series so far. If that wasn't enough, Microsoft Flight Simulator had the biggest ever launch for a PC title in Xbox Game Pass.
"As we've said time and time again, our launch in 2020 was only the beginning of our journey with Microsoft Flight Simulator," Neumann wrote.
"We are excited to carry this momentum into 2021 – we will launch on Xbox Series X|S in the summer, we are planning three large updates to the simulation, and we will update the world four-to-five times with additional World Updates (as well as a few other surprises we have planned)."
Microsoft Flight Simulator launched for PC in August of this year. In our review, we said it was "a remarkable release fit for seasoned pilots and beginners alike." By the start of September, the game had attracted more than one million players.
At The Game Awards last week, Microsoft revealed that the game was coming to Xbox Series X/S in summer 2021.
Ahead of its release, data firm Jon Peddie Research said that Microsoft Flight Simulator was going to result in $2.6 billion being spent on PC hardware and various peripherals. Interestingly, this was based on a forecast of 2.27 million copies of the game being sold within three years of launch. Safe to say that Microsoft Flight Simulator will likely reach this sales milestone within a fraction of that timeframe.