Steam users are review-bombing Metro series in protest of Exodus' Epic Store exclusivity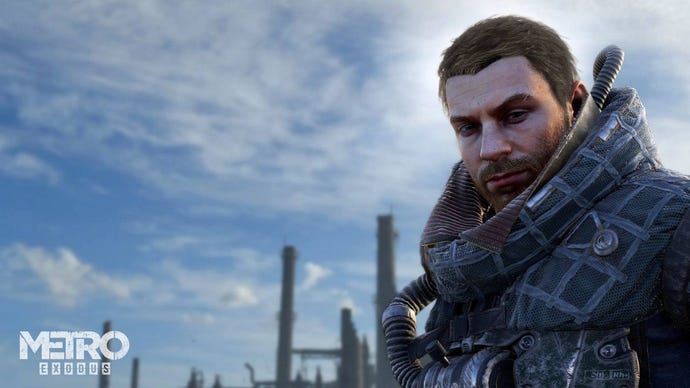 Metro Exodus' Steam page does not yet allow for user reviews, so players are taking their anger out on other Metro games.
Since it was announced that Metro Exodus will be an Epic Store exclusive for at least a year, fans have not received the news well. This is in part because the game was previously available for sale on Steam for a long time prior to the announcement.
It looked like the decision was made fairly last-minute, and even though the publisher will honour pre-orders made on Steam, many who have been looking forward to buying the game at launch through Valve's service are left in the cold.
And so, as it's becoming increasingly common, players have taken to Steam to do some review-bombing. Except in this case, since you can't review Metro Exodus on Steam just yet, they've instead diverted their efforts to the store pages for Metro 2033 Redux, and Metro Last Light Redux.
Both games now have a Mostly Negative review rating, which is the result of a sharp increase in negative reviews posted over the last few days. In fact, the two games had barely any negative reviews prior to the Metro Exodus exclusivity news.
And, as you might expect, the majority of recent reviews lament the decision to pull Metro Exodus from Steam. Some did it with the help of popular ascii art, but most were fairly upfront.
This is not the first time Steam users used Steam reviews as a form of protest against publisher and developer decisions. We've more recently seen this with Rainbow Six Siege after Ubisoft decided to alter some in-game content to get past strict Asian laws, a decision which the publisher has since reverted.
The review-bombing tactic has gotten so common now that Steam will automatically display a notice anytime it detects an usual influx of negative reviews for any given game. This message can be seen on the Steam pages for Metro 2033 Redux, and Metro Last Light Redux.
Metro Exodus is out February 15 on PC, PS4, and Xbox One.