Meet the hackers of Watch Dogs 2 in new DedSec introduction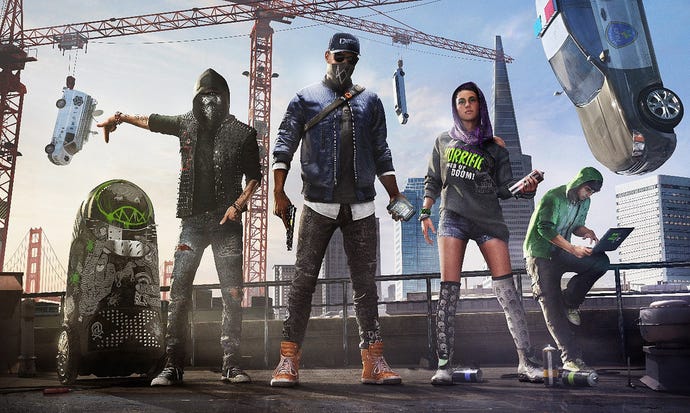 Watch Dogs 2 fronts a pretty colourful cast of characters. Come learn what's behind the haircuts.
Watch Dogs 2 puts players in the role of Marcus, a young activist who falls in with a hacking group called DedSec.
These cyberpunks are a little more flamboyant than the cast of the first Watch Dogs, but you shouldn't judge a book by its cover; get to know your new pals a little better in the video above.
Watch Dogs 2 releases in November for PC, PS4 and Xbox One. It seems to be taking a more playful tone than the first Watch Dogs, which has naturally ruffled a few feathers in the very serious video game consumer world.
I'm all for it, personally; both the neon, 1995 Hackers movie feel of Watch Dogs 2 and the grimdark serious business of the first one seem equally ridiculous, but only one of them makes me laugh.