Mario Kart Tour launches September 25 on iOS and Android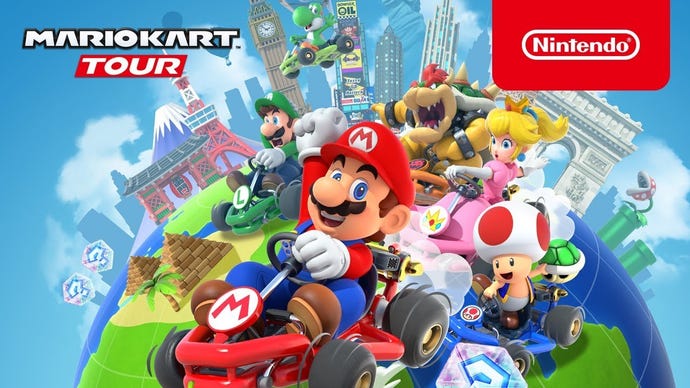 Nintendo has officially announced a release date for Mario Kart Tour.
Mario Kart Tour is the series' first iteration on mobile devices, coming September 25 to Android and iOS. Mario Kart Tour will debut with a number of new, original tracks inspired by real-world cities like New York, Paris and Tokyo.
It'll also feature new takes on classic courses. Like Super Mario Run and other Nintendo mobile games before it, Mario Kart Tour is free-to-play - or free-to-start, as Nintendo calls it.
The company didn't reveal too many gameplay details today, but it did say players will be able to collect drivers, karts and gliders. Similar to mainline Mario Kart, you'll be able to pick from any of the drivers, karts and gliders you have unlocked.
Ahead of September 25, you can pre-register on the App Store, and the Google Play Store to get notified when the game goes live in your region.