Mario Kart 8 Deluxe will fit onto the Switch's internal memory with room to spare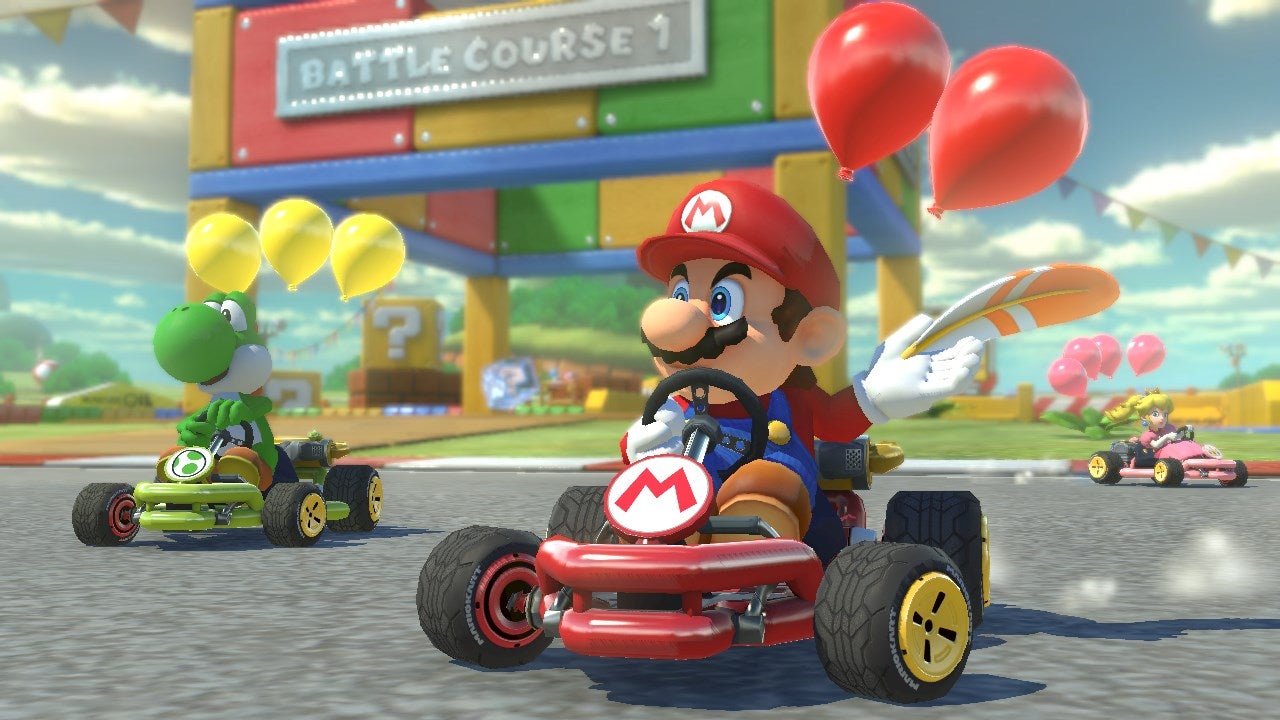 All you digital Dorothys picking up Mario Kart 8 Deluxe don't have to panic.
Mario Kart 8 Deluxe has been dubbed the "definitive version" of Mario Kart 8 by Nintendo, and it's coming to the Switch later this month.
If you're going digital-only, or are planning on getting a digital copy for the ultimate convenience at your hipster rooftop parties, the you'll want to know how much space the game will take up on your console.
Amazon Germany posted the info and the download will be 6.75GB.
The Switch has 32GB internal storage so there's plenty of room if you haven't got around to picking up an SD card yet.
The 6.75GB is just over the 6.2GB that makes up the Wii U version with the DLC and updates.
Mario Kart 8 Deluxe is out on April 28 in North America and Europe.