Mario Kart 8 Deluxe reviews suggest the updated racer is just as great on Switch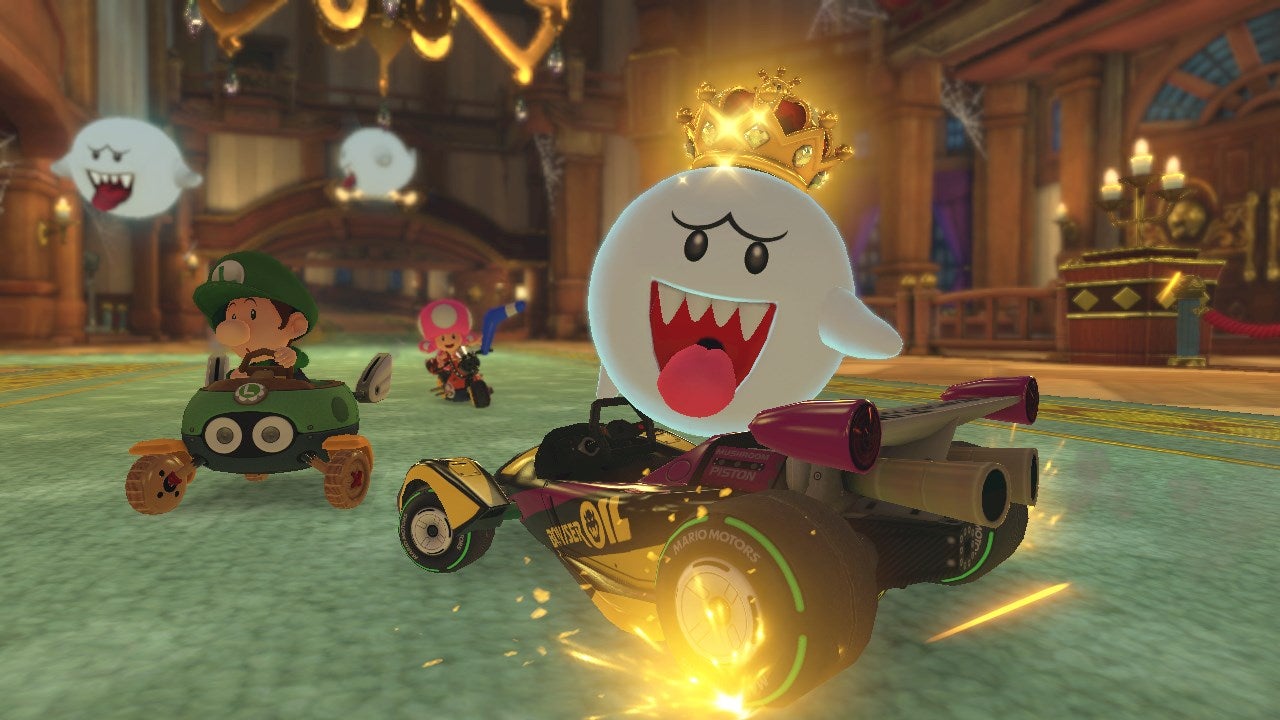 Mario Kart 8 Deluxe arrives on Nintendo Switch next week, and the critics have weighed in on the updated racer.
It seems Mario Kart 8 Deluxe is a hit with critics going by the superb scores, much like its Wii U predecessor released in 2014.
The differences between the two releases have been reiterated extensively, but to sum things up, the "definitive version" of the game comes with: every track and kart from the Wii U version; all the previously released DLC; five additional characters; new karts inspired by Splatoon; the ability to hold two items; Smart Steering control; and new modes.
Battle mode has also been revamped, and can be played both locally and online, across eight Battle courses. The game can be played with up to eight players in local and online co-op and when docked, the Switch version displays in 1080p HD on the television screen. It also supports four-player multiplayer in 1080p while playing in TV Mode.
The deluxe version of the racer also removes the controversial Fire Hopping trick, as you can see in this video from GameXplain.
Review scores are listed below, with ten being the highest unless noted. Many of the reviews linked in the round up also compare the Switch version to Mario Kart 8 on 3DS, as you can take the console hybrid on-the-go as a tablet.
No score system
Mario Kart 8 Deluxe releases on Nintendo Switch April 28.