LittleBigPlanet 2 to ship with multi-level Move demo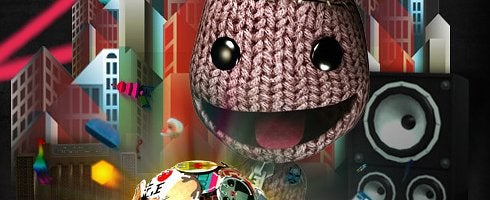 Media Molecule said during its LittleBigPlanet 2 session at the Eurogamer Expo today, the game will ship with a multi-level Move demo to show players how the controller will work with the game.
Move is expected to be patched into LBP2 once the game's released in January.
"With the main game there will be an extra game - possibly on another disc, maybe on the same disk - that will contain 10-ish levels that demonstrate how Move could work with LittleBigPlanet 2," Media Molecule's community manager James Spafford said.
"And shortly after release we'll do a full DLC pack that's purely Move, and we'll give away the free controls so people can make their own Move levels as well."
During the session, the developers also showed the game's new reward system based around pins for community level builders, which is due to problems associated with Trophy offerings. Players will also have their own camera this time out, and spoke a bit more about tools like the Grabinator gloves and the Creatinator helmet.
Media Molecule said earlier in the session it was pleased with the understanding fans expressed when the studio announced the delay of the game into 2011.
Thanks, Eurogamer.