Lightning Returns: FF14 costume screen hints at possible DLC

Lightning Returns: Final Fantasy 13's pink-haired hero has been spotted wearing a Miqo'te costume straight out of Final Fantasy 14: A Realm Reborn. An image of the garb has surfaced, suggesting the outfit will come as DLC after the game launches.
AGB posted the screen, and offered a comparison to some Final Fantasy 14 character art. Check them out below: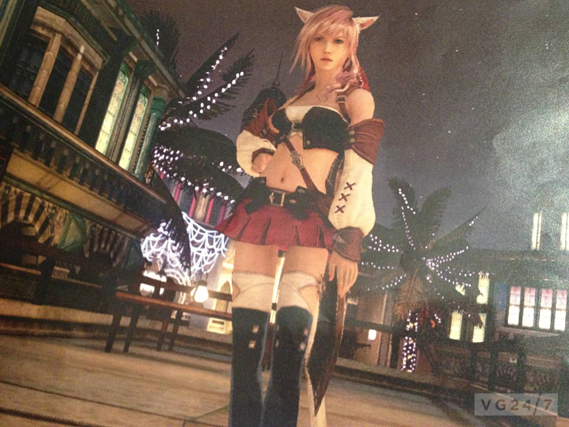 Here's the original:
What do you think? Will this be bundled content, or paid-for?