Final Fantasy 13's Lightning may possibly "return" as a guest character in future games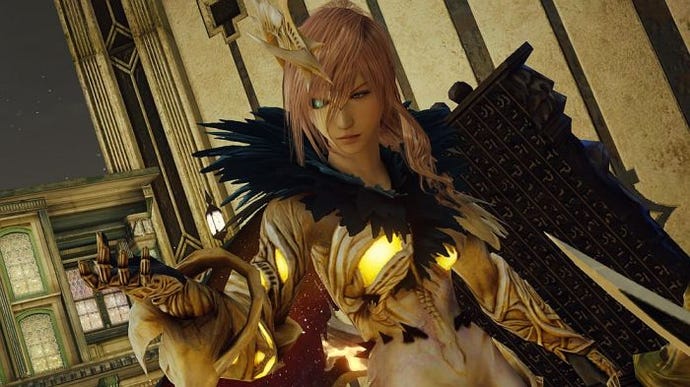 Lightning Returns: Final Fantasy 13 may close the book on our heroine's story, but that doesn't mean it will be the last we see of her.
Speaking with Siliconera, director Motomu Toriyama said Lightning, er um, returning someday is a "possibility."
"For Lightning, her story ends here in Lightning Returns: Final Fantasy 13, as this game is meant as a finale to this series," said Toriyama. "But we know that Lightning is an extremely popular character, even when compared to other Final Fantasy characters.
"So there is a possibility that Lightning would appear in other future Final Fantasy titles, not as a protagonist, but as a guest character."
For those who have yet to the play the game, Toriyama said the team prepared "an ending of an epic scale" for her fans as well as "a little bit of an epilogue for Lightning."
If you head through the Siliconera link, Toriyama also discusses the ticking time clock in the game.
Lightning Returns: Final Fantasy 13 is now available on PS3 and Xbox 360, and for those itching for more Final Fantasy, series producer Yoshinori Kitase said entry 15 is already "quite far into development".