Life-sized Space Marine Rhino crushes cars in field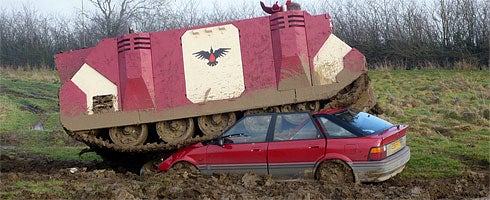 We normally stay clear of wacky PR "shit", but this made us laugh.
To celebrate the release of Dawn of War II later this month, THQ built a life-sized Space Marine Rhino - it's an APC, if you didn't know - and drove it over some cars in a field.
That's it. There's a video of it after the break. More info here. Buy the game on February 20.