Life is Strange 2 Developers Talk About the Problem of Choosing a Canon Ending for Max and Chloe's Story
How do you pick an ending when people feel so passionately about one or the other?

This article first appeared on USgamer, a partner publication of VG247. Some content, such as this article, has been migrated to VG247 for posterity after USgamer's closure - but it has not been edited or further vetted by the VG247 team.
Ever since Life is Strange 2 was announced, fans have wondered which of the original game's two main endings is canon. To this point, developer Dontnod Entertainment has avoided confirming either one.
Given the opportunity to talk to them briefly at PAX West, I decided to tackle the subject head-on. The answer? Whatever choice you made is canon, as far as Life is Strange's developers are concerned.
"People can kind of create their own version of what happened," writer Christian Divine told me.
Voice director Philip Bache chimed in, "I am also a player. I play a lot of games. It would almost upset me to find out one is canon. Like, you're being told, 'Hey cool, you made a choice. That choice was wrong.' I would feel bad because what's so gut wrenching about the game is the choice at the end."

The original choice had Max making a gut-wrenching decision: save Arcadia Bay, or save Chloe (bae or bay, as our sister site Eurogamer puts it). "The whole game builds up to literally that moment," Divine says.
He continues, "The point of the game is not to give that linear conclusion. It's a choose-your-own adventure book. You can ask which one is canon, but that's not how it works in a choose-your-own adventure book."
Bache called finding a way to make both endings work "the more creative choice." It's a far cry from the days of WarCraft 2, when Blizzard simply decided that the Alliance had won and treated the Orc ending as an alternate conclusion.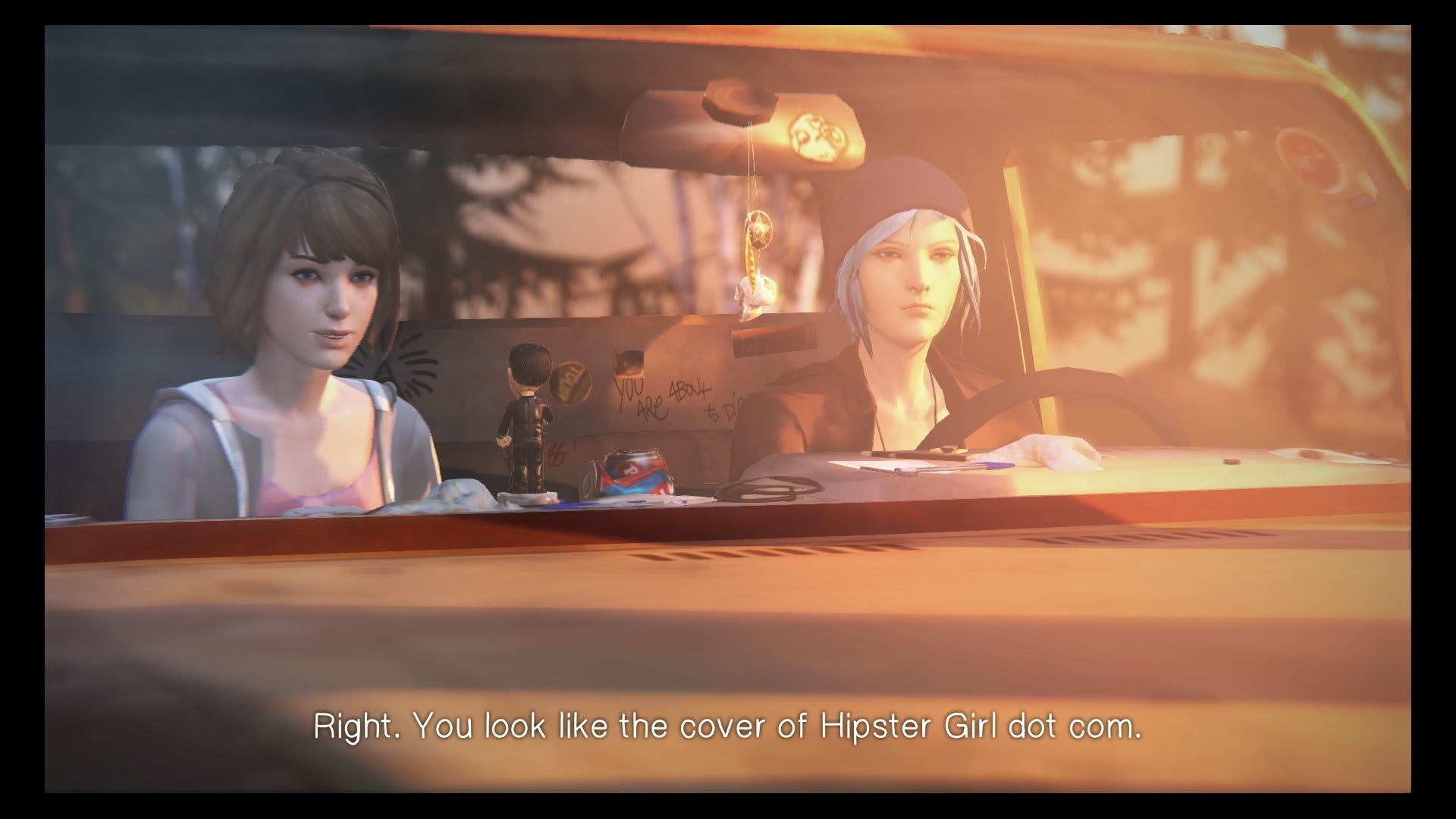 Divine says that avoiding the subject has opened it up to discussion among the player base. Interestingly, the decision was closed to 50/50, and people have some pretty strong feelings about it. "It was amazing how close it was," Divine says.
Of course, at least one official source has appeared to choose an ending. The official comic book series scheduled for release in November has reportedly chosen the "save Chloe" ending. But that doesn't make Divine's statement inaccurate. It just means that the comic ran with one possibility.
Divine now considers Max and Chloe's story complete, and Life is Strange 2 is picking up the tale with two new characters. It'll be fun to see what kind of possibilities (and arguments) emerge from this latest tale. The first episode is set for release on September 27.