Learn all about Dirt 4's new rally route creation tool in this video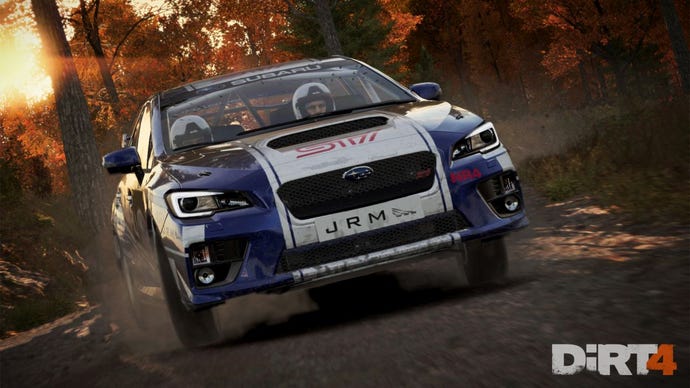 Codemasters has released a video discussing Your Stage, a new feature included in Dirt 4. The developer has also announced two retail editions for the rally racer.
more
As previously reported, in Dirt 4, Your Stage is a rally route creation tool which allows the player to "produce a near infinite number" of unique stages with a button touch.
Players will choose the one of the five rally locations in the game which are: Australia, Spain, Michigan, Sweden and Wales. They will then set the route parameters, time of day and weather, and Your Stage does the rest. If the player decides to scrap their creation and start over, they just press Generate again and start a new creation.
Once created, the stages can be shared with other players.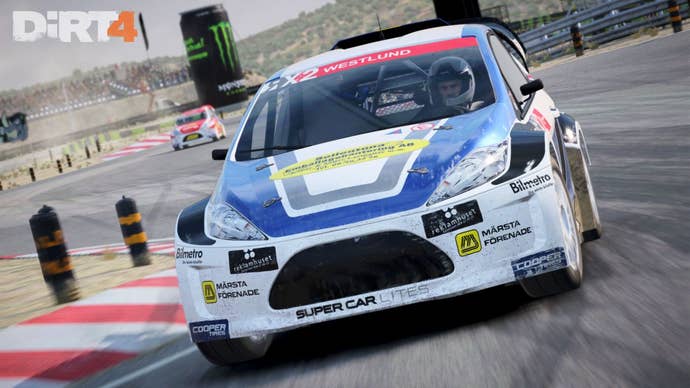 "Your Stage is something that we have been working on since the launch of Dirt 3 in 2011," said chief game designer Paul Coleman. "It allows players to generate an almost infinite variety of stages at all of the rally locations in Dirt 4.
"It is extremely simple for you to create a stage but, behind the scenes, we have an extraordinarily complex series of rules and algorithms that put these routes together. Your Stage creates such a huge variety of routes, some that we would never have thought of crafting before, and they're amazing to drive."
Codemasters and publisher Koch also announced a Day One Edition of Dirt 4 which will feature an exclusive Hyundai R5 rally car as well as a unique Hyundai event and Founder Icon.
There will also be a GAME exclusive Special Edition which includes Day One content plus a Team Booster Pack containing a unique team offer, staff and facilities bonuses, and an additional Steelbook option which includes the Day One content with a limited edition steel box.
This is what's included in the aforementioned retail skus:
DiRT 4 Day One Edition
The game
Hyundai R5 with entry to an exclusive Hyundai Event
Founder Icon
DiRT 4 Special Edition
The game
Hyundai R5 with entry to an exclusive Hyundai Event
Founder Icon
Team Booster Pack
Event takes place June 9-11
Dirt 4 will be released on June 6 in North America and June 9 in the UK.
Pricing for the editions listed above have not been provided.