Dirt 5 is free to play this weekend with Xbox Live Gold and Game Pass Ultimate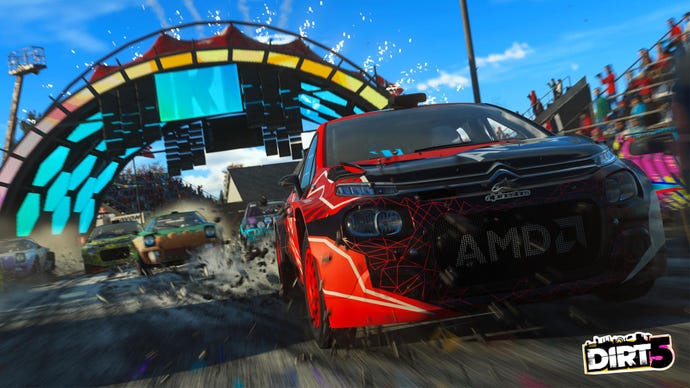 Dirt 5 is once again free to play, but this time it's on Xbox systems.
Xbox Live Gold and Xbox Game Pass Ultimate members can play Dirt 5 for free this weekend.
You can play the full game on Xbox from today through the weekend, including the Career mode, the custom arena creator mode Playgrounds, participate in online races and party modes, and much more.
There are over 70 unique routes, covering mud, ice, sand, tarmac, gravel, and more, with extreme dynamic weather transforming any race at any time.
Dirt 5 finds you going off-road to race around various routes around the world, and there are plenty of vehicles to choose from ranging from cars to trucks, to GT heroes. The game features a four-player split-screen mode, online modes, livery editor, and more new features.