Kitase: FFXIII PS2 development cost us "a-year-and-a-half"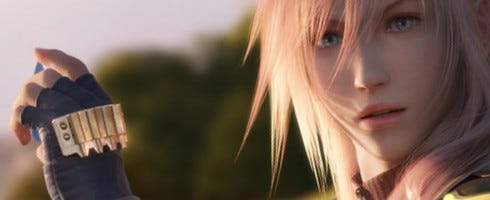 Speaking in an interview with OPM Benelux, Final Fantasy XIII producer Yoshinori Kitase has revealed that the RPG was originally in development for PlayStation 2.
But after the announcement of PlayStation 3, FFXIII PS2 was moved over to PS3: something that cost Kitase and his team "a year-and-a-half" of development time.
"Final Fantasy XIII was originally meant to be a PS2 title, but we had to switch systems due to the arrival of the PS3," said Kitase.
"That cost us about one and a half years and was constantly a case of trial and error. However, because we worked so hard at the beginning, we got to a cruising speed much faster then anticipated and therefore could start on the translation and international voice recording process at an early stage of the development.
"It's because of this that we can release both the European as well as the American version barely three months after the Japanese release," he furthered added.
It comes as scans released over the weekend from a hardback strategy guide in Japan, known as the "Scenario and Battle Ultimania", showed what FFXIII looked like on PS2, revealing a cel-shaded look.
It also had the Active Time Battle system from the game up and running, although there was no Lightning and Snow at the time, just using Final Fantasy X characters Yuna and Rikku as placeholders, instead.
FFXIII's due out on March 9 in the west for PS3 and 360.
Square are due to show off the development process of the game when it releases at GDC, it was revealed yesterday.
Kitase also explained why Leona Lewis' My Hands was picked as the English theme [where's the earplugs? - JC].
And in the same interview with OPM Benelux, he confirmed DLC is coming for FFXIII.
Thanks, FF-XIII.net.