Kirby's Return to Dream Land Deluxe will have all-new Copy abilities
Mr. Sandman, bring me a dream. Make him the cutest that I've ever seen!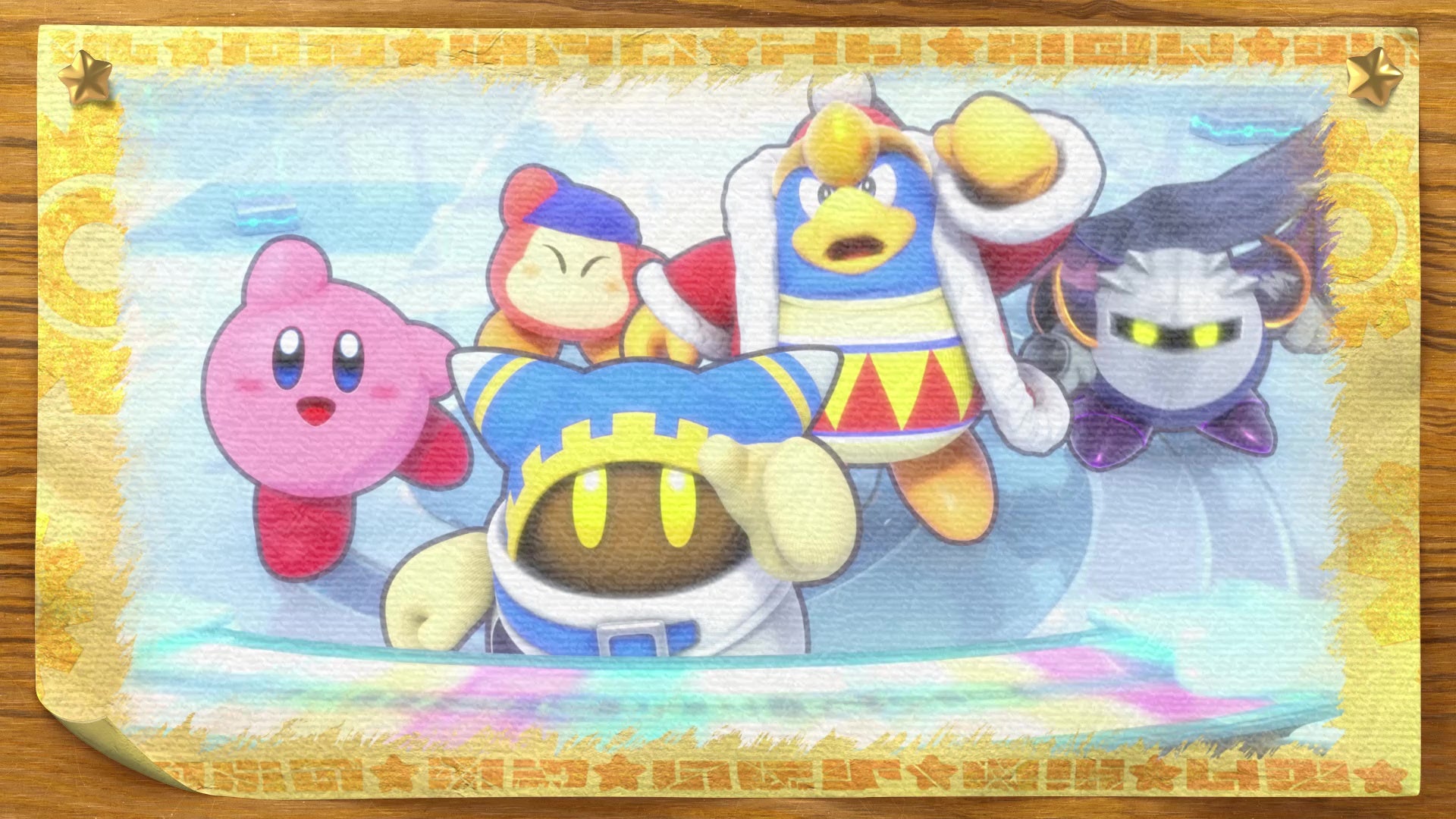 Kirby's Return to Dream Land Deluxe finally arrives on Nintendo Switch in late February. Not only has the game been in receipt of a Switch-friendly overhaul, but pink puffball Kirby has secured itself some all-new Copy abilities to play with.
Catch the trailer for Kirby's Return to Dream Land Deluxe here.
I coined Kirby's Return to Dream Land Deluxe as the Kirby co-op game for Switch that we both need and deserve, and while I likely won't jump into it right away, it is a game that I'm excited to pull out whenever I have friends over. With new Copy abilities to experiment with, I'm even more excited to know that when I do pick up the game, there'll be something new for me to rejoice over.
Announced on the Nintendo UK Twitter account, Kirby will receive a new Sand Copy ability (cue The Chordette's Mr. Sandman, please). When under the influence of sand, Kirby can mould a variety of shapes to combat foes, with Nintendo's images showing off Kirby manipulating sand into a castle, and a fist.
This isn't all, either, with Nintendo soon following up that Kirby will be granted the Festival Copy ability too. This one is a particular treat for long-standing Kirby fans, with the Festival ability being borrowed from previous Kirby game, Kirby Star Allies. This ability will allow Kirby to do a little dancing with friend, Minna, and turn its enemies into useful items!
Now, here's to hoping that some of Kirby's cool Copy abilities from Kirby and the Forgotten Land somehow make their way into Kirby's Return to Dream Land Deluxe. We already have the likes of Sleep, Crash, Sword, and many more of Kirby's key Copy abilities, but wouldn't it be nice to see Ranger and Drill Kirby appear too?
Kirby's Return to Dream Land Deluxe releases for Nintendo Switch on February 24. Let us know what you think, and more importantly, which of Kirby's Copy abilities is your favourite?