Kenka Bancho 3 coming to the US, needs a new name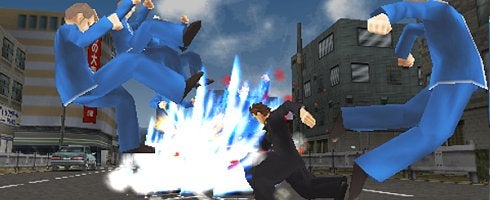 Atlus has announced it's bringing Kenka Bancho 3 for PSP to the US and it wants gamers to help choose the name.
"Kenka Bancho 3 is a terrific brawler with all the action and humor PSP system owners crave," said Aram Jabbari, Manager of PR and Sales for Atlus. "That said, the game is also called Kenka Bancho 3, which, without translation, may not be the most intuitive title for non-Japanese speaking gamers. Therefore, we're going to open things up for our fans to help us pick the game's new North American title.
"We wouldn't be in this situation if my suggestion for the title, Buncha Banchos, had been accepted, but you know, whatever."
Kenka Bancho 3 is scheduled for release in early 2010.
You can check out the naming survey here.