Keiji Inafune to leave Capcom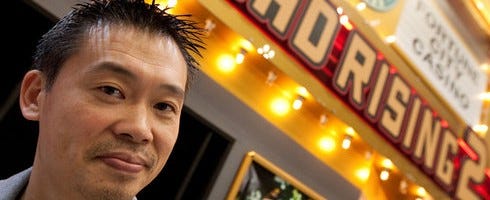 Guess he wasn't fucking about when he said he wanted to quit before.
Capcom R&D boss Keiji Inafune's said he is quitting the publisher at the end of the month.
He's been at Capcom for 23 years. He was promoted as head of the R&D group back in April
"A manager's work means evaluating your subordinates and speaking your dreams. Anyone who can do both of those can be a manager. I thought that when I came here, and I still think that now," he said in a blog post entitled "Sayonara".
He added, having started out as a designer and having recently made it to the top of Capcom's development hierarchy, he has nowhere else to go.
Inafune, who's also stood down from his post as CEO at Capcom subsidiary Daletto, was the creator of Mega Man as well as help establish franchises such as Dead Rising, Lost Planet and Onimusha.
He hasn't said where he's going to go next, but he added he probably won't work with Capcom again.
"Capcom must, from here on out, walk without me. I too can not depend on Capcom."
Since last year, Inafune has been outspoken in his comments on the Japanese games industry, saying at TGS last year it was "finished."
At this year's event, he said it wasn't quite dead "as long as Capcom is still around," before sticking the knife into the publisher with further comments, saying it had been "barely keeping up."
Thanks, Kotaku and Andriasang.